Meet Rachel: She's Making the World a Better Place From African Villages to the Top of Machu Picchu
Taking (Lots of) Time Off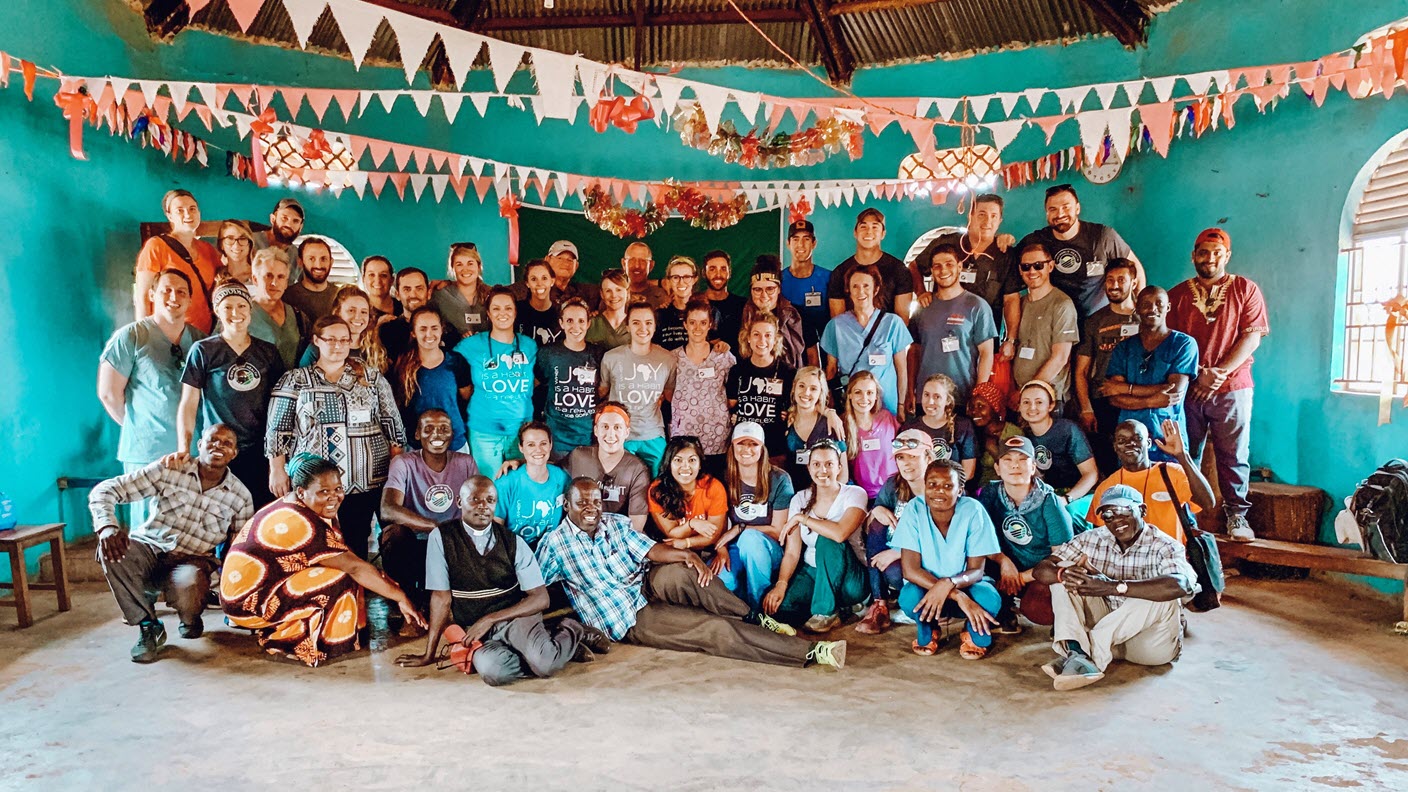 "The farther away in the world, the better" is Rachel's philosophy. It's led her around the globe and back again, most recently on a volunteer trip to Africa.
A 5-year veteran Aya Healthcare travel nurse who's seen it all, Rachel calls Africa her happy place. It's where she found her passion. First, on a trip to Malawi with Nurses for Africa. There, she helped deliver care in a village where access to ibuprofen can be life changing. Next, in Uganda with One World Health.
In Uganda, Rachel and her fellow nurses, along with doctors, PAs and pharmacists, saw over 1,300 people in just 4.5 days. Many of these patients live more than 3 hours from the nearest healthcare facility. Every morning they arrived in droves, in need of everything from blood pressure medication to eyeglasses.
By the end of the week, Rachel says, "You're tired. You're dirty. But you're so fulfilled. We get jaded in our role as nurses, because we deal with the grime and the grit. But this was the most humbling, perspective-changing experience. I think about it every day."
An ER nurse to her core, Rachel doesn't avoid the difficult stuff. Even when she's traveling for fun, she challenges herself. Like when she conquered Peru's beautiful, yet harrowing, Inca Trail.
"The hike was amazing. It was incredible. It was TOUGH," she says. But the fact that it was hard was what made it great. "Getting to the summit was amazing but pushing myself to do it was the best part," she explains.
If there's a better metaphor for the adage "life's about the journey, not the destination," we haven't heard it. And Rachel believes travel nursing is THE career to give you that perspective and allow you to live it.
"When you're a travel nurse, life can take you anywhere," she says. "I hope this pushes a few people to take that step and travel," she continues. "And do it right now. I hear so many people saying they'll travel later or when they retire, and I think, 'No! Go! Experience the world now.'"