Travel Nurse Pay & Benefits
Understanding Travel Nurse Salaries and Your Benefits Package
How much do travel nurses make?
There are many factors to consider when talking about how much travel nurse get paid, including:
Specialty
Location
Benefits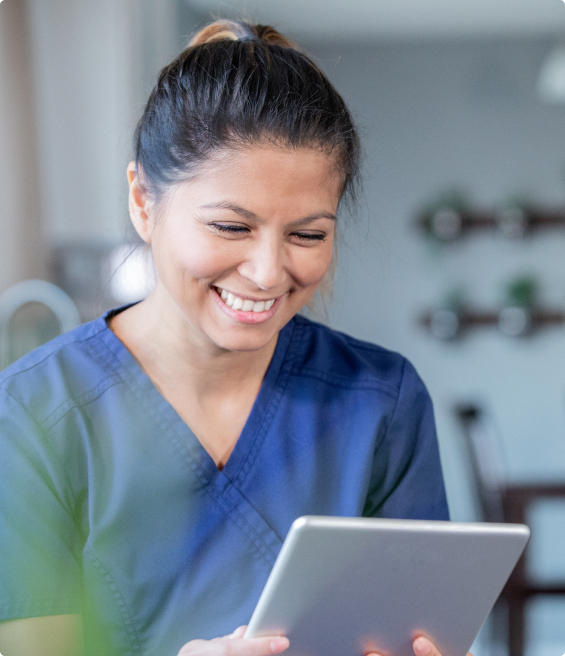 When looking to optimize pay, it's important to understand that pay packages differ based on specialty and location. For instance, a travel L&D nurse in California will make a different amount than a travel med-surg nurse in Kentucky.
Many travel nurses bounce around between states — sometimes even between specialties — and will be paid differently from assignment to assignment. You may also be eligible for housing, meal and incidental stipends to reimburse you for actual expenses incurred while on assignment. Your recruiter will discuss all these details with you during your search.
Your recruiter will work diligently to find you positions that meet your financial goals. Keep in mind that flexibility during your job search with location, shift and other factors usually results in the potential of higher paying opportunities.
Log in and view pay packages and facility information for all jobs.
Log In
Travel Nursing Benefits with Aya
401k Plan
You can enroll and contribute to your 401k on the first of the month following eligibility, which is working 4 consecutive months or one year from your original hire date (with at least 1,000 hours worked). After a year (with at least 1,000 hours worked) you're eligible for matching!
Medical Plan
A comprehensive medical, dental and vision plan from the first day you start an assignment with Aya Healthcare. You also have the option to add a spouse and/or dependents to your plan!
Sick Pay While on Assignment
You'll start accruing sick time on the first day of your assignment and earn 1 hour for every 30 hours worked which you can start to use after 90 days.
Perks & Discounts
Wellness and fitness programs (like free virtual meditation and yoga) employee assistance programs (including clinical escalation if your work environment could be improved) and so much more.
Aya Scholars Program
This is the industry's only clinical ladder program for travel nurses. In exchange for dedication to professional development, Aya Scholars candidates may be eligible for reimbursements for tuition and a specialty certification exam.
Where can I make the most money as a travel nurse?
Like we mentioned earlier, quite a few factors affect your pay, including specialty and location. But like with any job, you need to consider more than just pay. When evaluating an assignment, you should also consider the cost of living in the area. You can rely on your recruiter and the rest of your Aya Healthcare team for valuable advice to help you make the best career choice for you.