Travel Nursing
from Canada!
Your International Travel Nursing
Ticket to the USA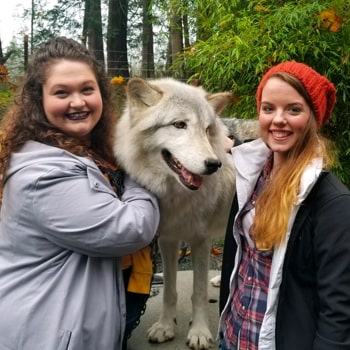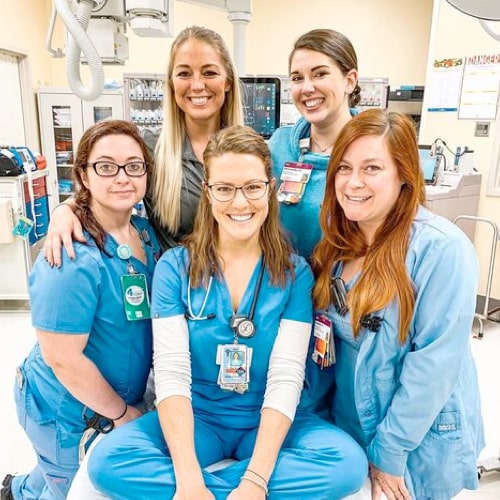 Want to join fellow Canadian nurses working in the USA?
Travel nursing from Canada to the US is easier than you might think. At Aya Healthcare, we handle the paperwork so you can focus on what you do best: taking care of patients. We'll take care of everything else.
And we mean EVERYTHING! We don't think coming to the USA should cost you a lot of time or money. That's why we offer this concierge service to make things as easy as possible.
Become a Canadian Nurse Working in the USA
International travel nursing can be intimidating. That's why we walk you through each step of the process.
What's the timeline for travel nursing from Canada? The short answer is around six months (with Aya). That's around half the time it would take you to do it on your own or go through other Canadian travel nursing agencies. Our experts walk you through the process and review your paperwork for errors before you submit. We get you there faster by removing the barriers that slow your application.
As a Canadian nurse moving to the USA, here's what you'll need:
VisaScreen certification through CGFNS

CGFNS evaluates your education/credentials and verifies that you can work in the US by granting the VisaScreen certification. If you qualify for our licensure project (see right) we'll reimburse your $540 application fee once you start working. And more good news ... we can take care of the following requirements simultaneously. Again, the ENTIRE process should only take six months.

US State License

You've applied for VisaScreen certification. Great job! Now you need a US state license (we'll pay for this too if you qualify). This can take anywhere from 4-12 weeks to be issued. Again, we can work on your license while you're waiting for your VisaScreen certification.

Book a travel nursing job!

Now, you're ready to go. Because you're smart, you're working with an experienced Canadian travel nursing agency. As we say in the US, "this isn't our first rodeo." We have deep relationships with facilities across the country. We know which healthcare facilities will book you with some of the paperwork pending.

Border crossing documentation

Congrats! You got a job and it's time to join your fellow Canadian travel nurses in the USA! We'll walk you through what you need to bring. Gather that documentation and cross the border within 10 days of your contract start date. Request TN Status (AKA the TN Visa for Canadian nurses) at the border. Again, we'll help with this!

Apply for a US Social Security Number

Once you're in the US, it's time to apply for your social security number. This number allows you to work in any state. You should get your social security card in the mail in 4-8 weeks. This won't affect your timeline. You can work at certain facilities while waiting for your social security card.

(Offices are currently closed due to COVID-19. This doesn't affect your ability to work.)
If any of this sounds complicated, don't worry! We send you detailed instructions for each step of the process, track the status of your application and provide updates along the way. We have an expert licensing team dedicated to Canadian nurses. They can answer questions and provide guidance. Contact them anytime!
Start My USA Journey Now
Start Travel Nursing in the US Today!
Here's what it takes to qualify for Aya's licensing project:
RN degree from a Canadian nursing program
At least 2 years of experience in your specialty
Proof you passed the NCLEX
Yes, I Qualify
If you don't fit these criteria, don't be discouraged. Get in touch with us, we're still happy to help any way we can.
Meet travel nurses


in the USA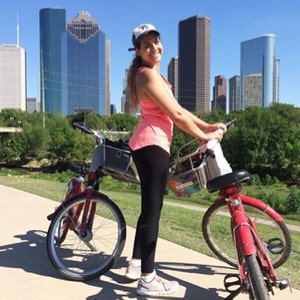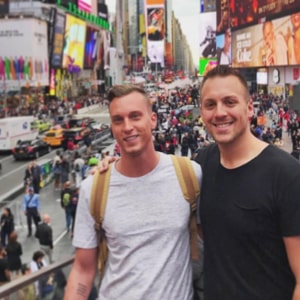 Meet a Canadian Travel Nurse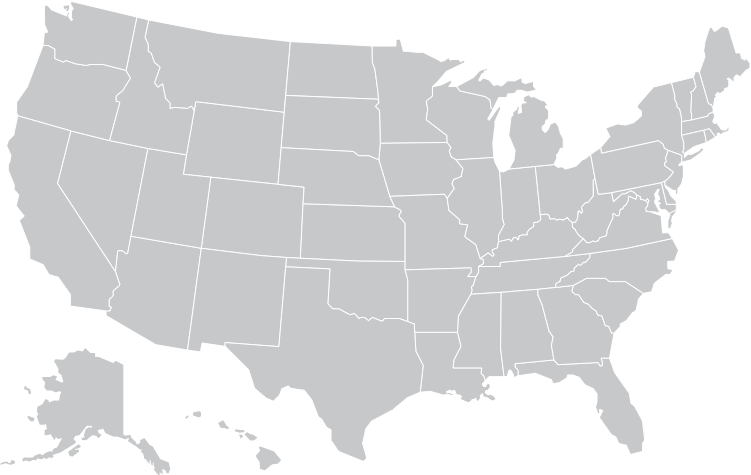 Aya Healthcare is the preferred supplier at multiple facilities in North Carolina, New York, Minnesota, Washington and Texas. We can get you licensed quickly in those states. While you're working your first contract (which will likely last 13 weeks or longer) we'll help you get licensed in any state of your choosing!
We have a deep understanding of the units we staff and of fluctuations in census across the country. Essentially, we know when facilities will need RNs. We can book you assignments months in advance and ensure the units you choose are a good fit for your skill set and personality. These career planning services are just part of the package you get with Aya Healthcare.
Aya is your travel insurance policy.
International travel nursing opens the door to many wonderful experiences, but anytime you travel you may encounter bumps in the road. Things happen. When they do, we'll be there.
We have 9,000+ open RN assignments across the country. (If you ever have an assignment cancelled, we'll find you another #JobSecurity!) If you miss your flight and get stranded at the airport, if you have a clinical issue on the job, if you're sick and can't make a shift … never fear. We'll be here. 24/7. We'll send you an emergency contact number so you can reach us at all hours of the day or night.
Don't want to go it alone? No problem. Bring a friend (or friends). If you ever get lonely as a Canadian nurse working in the USA, refer someone! With our smooth, easy process for getting you ready to work stateside, feel free to entice as many Canadian RNs as you'd like to join you on your journey.
Apply Now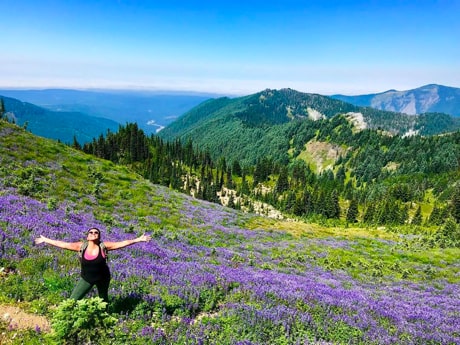 Frequently Asked Questions
I want to be a Canadian nurse working in the USA. Can you help me?
If you skipped the top of this page you may not know, so we'll say it again … absolutely! Apply now and we'll help get you started.
How easy is it to find international nursing jobs for Canadian nurses?
Pretty easy if you stick with us. We'll walk you through the process and make sure everything goes smoothly. We have an expert team who've helped hundreds of Canadian nurses working in the USA. They can help you too.
What is the average Nurse Salary (Canada vs. US)?
In general, you'll make more as a travel nurse in the United States than as a permanent nurse in Canada. Pay depends on where you go: states and specialties pay differently. Your recruiter (we'll assign you one when you apply) can help you maximize your pay!
As a Canadian nurse working in the USA, where will I live?
Good question! That's up to you. You can either choose housing that we provide or take a housing stipend and find a place on your own. If you prefer the stipend, our housing team can provide you with resources that should make your search easy and, dare we say, enjoyable?
I searched "travel nurses USA" and ended up here. Can you help me?
We'd love to! We bet we've answered a lot of your questions higher up on this page. But, if you have a question that isn't answered on this page or would just like to talk things through, contact us and we'll be in touch.
How do I get a TN Visa for Canadian Nurses (AKA TN Status)?
Aya Healthcare will provide your TN letter if you book an assignment with us. Travel nursing in the US here you come!
What are the best Canadian travel nursing agencies?
We might be biased, but we think you've found us. 😊 Check out our reviews if you're looking for external corroboration that we're one of the best travel nursing agencies for Canadian nurses.
I'm a Canadian nurse moving to the USA. What support will you give me?
You'll have an entire Aya support team to help with each step of your journey. Your recruiter is your first point of contact (he or she is your guru, your guide.) We'll also assign you housing, payroll and licensing experts — plus a travel experience specialist to make sure you're happy with everything, down to the tiniest details of your assignment.
Why do Canadian nurses migrate to the United States?
There are many reasons Canadian nurses work in the USA. Some are looking to expand their clinical skill set by working in new facilities, others want to travel to new and exciting places and some are looking to make great money. Some want all the above! Whatever your reasons for international travel nursing, we're more than happy to help.
Start Your USA Travel Nursing Adventure