Your Team
Here's what Makes Us One of the Best Travel Allied Agencies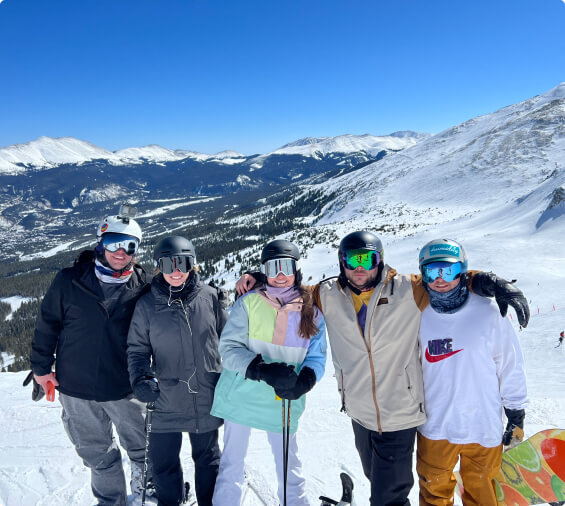 Kaleigh G., Allied Professional
Expert support throughout your healthcare career.
Many travel allied agencies give you a recruiter, but with Aya you get much more. In addition to your recruiter who helps you navigate your healthcare career you have a team of experts to assist you each step of the way. They handle housing, pay, compliance and your overall experience.
I love working with Aya Healthcare! My recruiter, Howie has been amazing. He answers all my questions in a timely manner and has made my travel experience so easy. He reaches out to check in on me and I trust him completely to help me make the best travel decisions. My experience as a travel CNA, my recruiter and my amazing team members who helped me through the steps of becoming a traveler all deserve 5 stars! Melissa H., CNA
Get Ready to Experience the Aya Difference
Recruiter Team
Your recruiter will learn about your personal and professional goals so they can help you make the most of your career. Whether you want a job close to home, to work in world-class hospitals to boost your skills and resume or have a city you've always dreamed of visiting — they'll work to find a job that meets your unique needs.
You and your recruiter will work as a team to build the healthcare career of your dreams. Register now and find out how an Aya recruiter is much different than a recruiter at other allied health staffing agencies!
Credentialing Team
This team ensures you have everything you need to start your assignment on time! They handle your compliance paperwork, keeping everything organized and on point. They'll ensure you meet facility requirements and explain your reporting instructions before you arrive at a new facility. Your credentialing specialist will track your certification renewals, let you know if you have any missing or expiring documentation and even set you up with appointments for TB tests, drug screens and more.
Payroll Team
This is the team dedicated to timely and accurate pay for our travelers. You'll receive a text once a week asking you to verify that your hours are correct to ensure you're paid on time and correctly. If you have any questions about your paycheck, overtime, timesheet or anything at all related to your pay, you have an expert team to turn to.
Travel Experience Team
These are the team members who make sure your assignment experience is exceptional. Before you start at a new facility, they help onboard you, explaining everything you need to know about payroll, benefits, housing, facility-specific details and more — anything you need so you're ready to hit the ground running. And if something ever does go wrong, like your flight gets cancelled or you have an issue during an assignment, they're ready to help make things right. In short — when you're happy, so are they!
We're here when you need us.
Aya allied clinicians receive a 24-hour emergency contact number so you can reach us anytime! No one wants an emergency, but we will always be here and ready to help if you experience one.