Meet Lorato: Foodie Who Finds Fun (and snacks) on the Road
Bringing Along Family/Friends/Partners, Travel Nurse Pay Louisiana, Michigan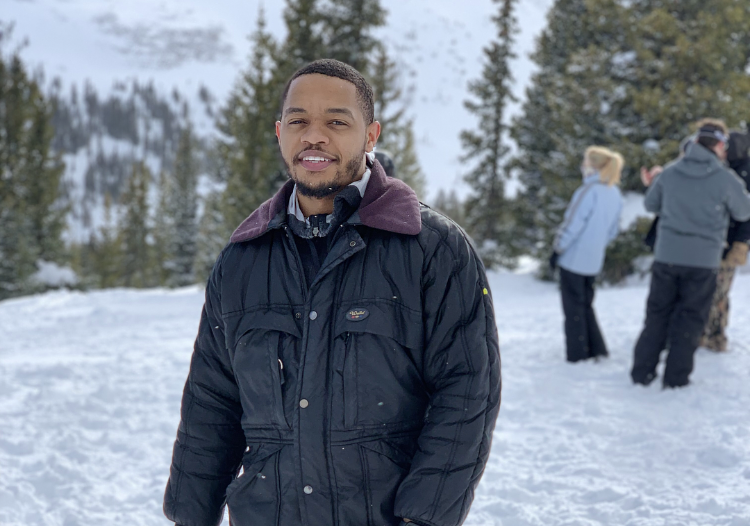 Once upon a time, five nurses decided to see the U.S.A. So, they researched 13 different travel nursing agencies. Some were too small, others too slow, but Aya was juuuuuuust right.
"Aya had jobs everywhere and they had a person to take care of everything," explains Lorato, the hero of our tale. "As a new travel nurse, it was reassuring to know they'd help get us compliant."
So, newly Louisiana licensed, Lorato headed south (with all 4 friends!)
"It was my first assignment away from home and I did get a little homesick," he says. "But the people in New Orleans are so nice it's kind of weird. They hug to say hello." And they love sharing local cuisine hotspots. Oysters, crawfish — the freshest seafood he'd ever tasted. That was a huge draw for foodie Lorato, who makes a must-try restaurant list for every city he visits.
Where's our hero now? You'll find him in Detroit, working his way through his next Yelp list.
In Motor City, he's found fun arcade bars, sumptuous Asian fusion and discovered Coney Island. (No, not that Coney Island.) "It's a Detroit staple — hamburgers, hot dogs — a hodgepodge of good, classic things," Lorato says. And it's not just classic dinner options Detroit offers, the city itself is returning to its roots.
"Detroit's going through a renaissance," he explains. "Some areas are still dilapidated, but people are renovating, rebuilding, revitalizing. They have a really nice downtown with lots to do."
Although his New Orleans companions have spread across the country, Lorato still finds himself in good company. He's living with his childhood best friend … who happens to work for the Detroit Pistons. Not a small perk in the sports-obsessed city. (Can you say comped tickets?! Go Pistons!)
We asked Lorato how he came to be sitting in free seats and sampling the best food this country has to offer. "I wanted to travel because I hadn't really been anywhere in my life," he explained. "I wanted to see things, expand my nursing skills, make twice as much money, go on vacations. Plus, I could pay off my student loan debt twice as fast with a travel nurse job."
Fast is the only pace this dynamo understands. He reads a book a week and is starting a real estate side hustle. After only a little over a year as a nurse, he was promoted to assistant manager on a med surg floor. He gets things done. But the lower pay and thanklessness of staff administration weren't for him.
"I had to move on. I planned on traveling for two years at most. But now that I've started, I can't go back to a staff job. There's so much upside and so little downside, I can't pass travel nursing up."