Meet Sky, Lydia and Sage: They're navigating their way down freedom's road
Bringing Along Family/Friends/Partners, First Time Travelers, Travel Nurse Pay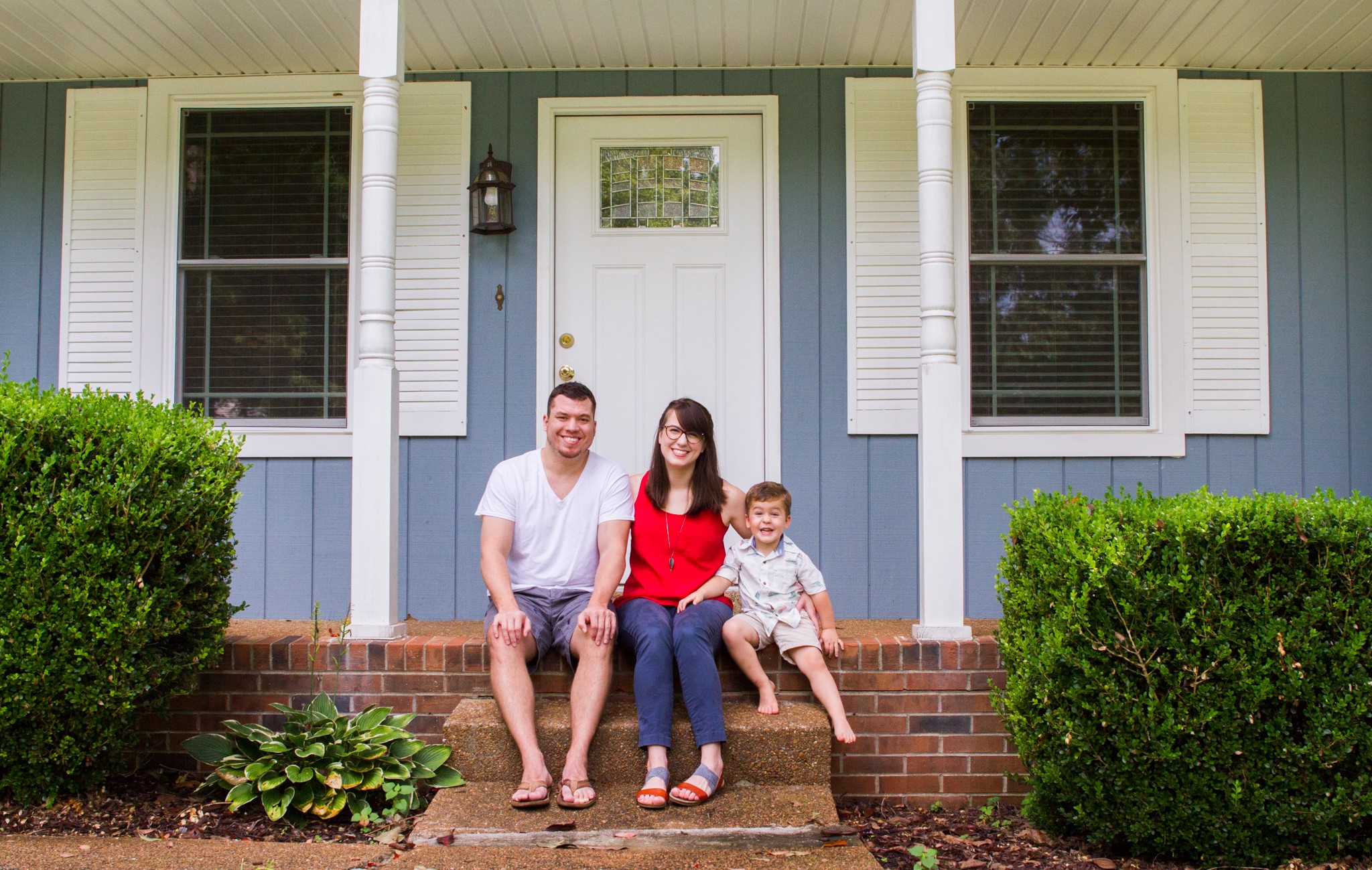 You might be a nurse if…
…first aid comes into play on your first date. Unfortunately for Lydia, she was the one who needed it.
Aya travel nurses Lydia and Sky met while square dancing. ("It's not just for old people!" Sky swears.)
A few turns around the dance floor later, Sky do-si-doed his way into Lydia's heart. But their epic first date didn't go as planned when Lydia fell and hit her head snowboarding. While she received medical care, Sky spent the rest of the day being grilled by her friends on chairlift after chairlift. He must have passed the test, because it's been all downhill from there.
Next up was marriage for the Tennessee natives and welcoming their son, Sage, three years ago. The young family daydreamed of travel nursing. "We needed to get out of our rut," Lydia explains. "Sky was working overtime, nights and weekends; I was working Monday through Friday. We didn't have a single day together. We were in debt and didn't have the tools to meet our financial goals. So, we sold our house and contacted Aya. It's hands down the best decision we've made as a couple."
For their first assignment, they decided on a place that sounded exotic to the native Tennesseans — Grand Forks, North Dakota. They just finished up 6 months there, having survived one of the harshest winters on record. One frigid, blustery day, they found themselves living in the coldest spot in the continental U.S., only 3 degrees warmer than Siberia. Sky knows. He looked it up.
Snowdrifts higher than their heads and gale force winds whipping across the plains didn't diminish their delight at discovering an entirely new way of life. Sky says, "When you live in one area for an extended period, you get used to whatever your normal is. Getting away and experiencing other people's normal is life changing."
As much fun as they've had, Lydia says, "We're not really in it for the location. We have serious financial goals."
It took just one assignment to reach those goals (two, if you want to get technical — they extended). "Traveling afforded us the opportunity to pay off a lot of money really quickly," Sky explains. "Tomorrow's a big day for us. It's the paycheck that pays off the last of the debt we've been trying to get rid of for six years."
The secret to their success? Flexibility. "People make a lot of demands for how they want an assignment to go," Sky says. "But we try to stay open-minded about a bunch of different options." Remain open to suggestions and go for it, Sky advises his fellow nurses. "You totally, totally don't need to be on the fence regarding traveling. It's the best of all worlds," he says. "For a lot of people, travel nursing is this exotic thing they feel they can't do. But with Aya and especially our recruiter, Bekah, it's been easy."
Sky continues. "You gain the ability to see different cultures and are compensated extremely well for your time…what's not to love about it?"