Meet Lauren (and fam): For Them Travel Nursing = More Time Together…All Over the World
Bringing Along Family/Friends/Partners, Taking (Lots of) Time Off, Travel Nurse Pay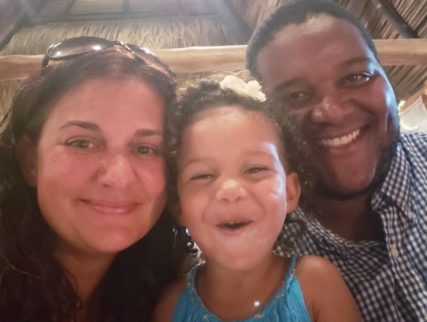 Some families are just cooler than others. In this case, mom is a bad a** traveling OR nurse, grandma wanders worldwide, baby has been to more countries than most adults and dad helps make it all happen.
Mom, aka Lauren, started travel nursing in 2017 after looking at her life and realizing she had to do something new every day to be happy. "I always need something different," she says. "So, I started traveling."
"A big goal was to try to get out of debt," she continues. "I thought, I'm married and have a child. I don't know if travel nursing is feasible for me. But I finally just gave it a try. The difference in pay is significant. I would say it's almost double my staff job."
The Georgia native had never been out West, so she took her big dreams and search for big money to Utah. "I needed a mom-cation to get away for a little bit.," Lauren says with a laugh. James, her amazing (seriously, where did she find him?!) husband obliged, taking care of 1.5-year-old Laila while Lauren set out on her first travel nursing adventure.
Paradoxically, Lauren believes traveling has brought the family closer together. "I don't feel like it has taken time away from my family," she explains. "Actually, it's the opposite. The flexibility has helped us do more things together and get out of that daily grind."
"With travel nursing, you do as much or as little work as you want," Lauren says. "That's one of the nice things about it. I don't even know how many weeks off I had last year." These days, when she isn't spending quality time off with her family, Lauren mostly works closer to home.
The small surgery center in Georgia she's currently with granted her an 8-week contract so she could join her mom on vacation in the Galapagos Islands. "My mom has traveled all over the place, so I just try to hop on with her whenever she does something cool," Lauren explains. "With my travel nursing schedule, it works out." In the last few years, Lauren's made time for family vacations to Greece, Costa Rica and England, toddler in tow each time!
With the flexible schedule, time off and opportunities to take a break from tedious day-to-day life, it's no surprise Lauren loves travel nursing. She sums it up simply when she says, "I'm so much happier than I was as a staff nurse."