Meet Brittany: She Loves the Outdoors … As Long as They Aren't Too Far Out
Career Advancement, Outdoors Across the U.S. California, Nevada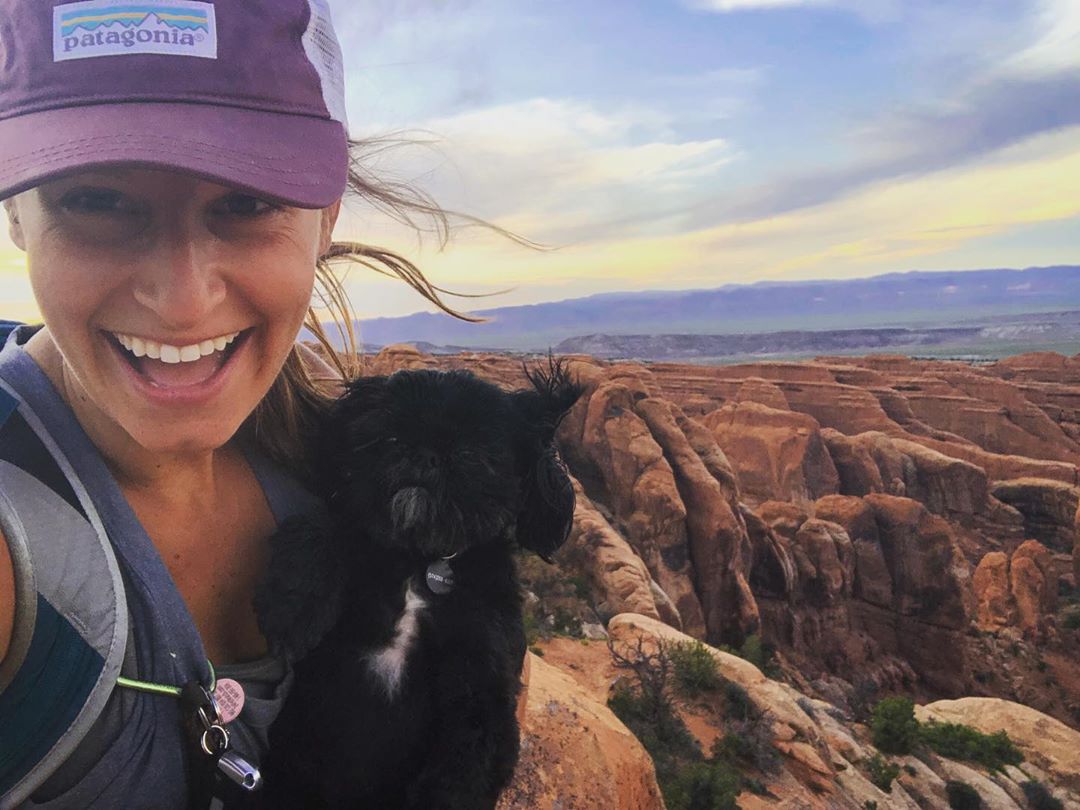 Who travels to ?! Insert a city you never planned on visiting but absolutely loved. We'll wait…
Got it? Now you understand how many of our travel nurses feel when they discover a new place. For Aya travel nurse Brittany, that place was Delaware.
Brittany asked her recruiter, Rebekah, to send her to the beach, any beach, for her first assignment. When Rebekah came back with an opening in Delaware Brittany blanched — she didn't even know Delaware had beaches. But she loved it there. It was beautiful and wild and completely unexpected.
She was also surprised by the cases in her new ER. She saw her first stingray injury (and she has a hot tip for beachgoers – don't pee on the wound! Or on jellyfish stings either.) She's since discovered trends in ERs across the country. Some places you see more car accidents or overdoses, in others you see new illnesses. And even when you see the same types of patients, protocols can be slightly different. As she puts it, "That pushes you to expand your clinical skills. I'm at a level I trauma center now. Where I'm from, we shipped those people out, now they send them to me."
Although Brittany's enjoyed and been challenged by each new location, if you forced her to choose a favorite, she'd pick Reno, Nevada – another location that was not on her radar. And that's why she's not ready to throw in the travel towel. Who knows what else is out there?
"I could definitely live in Reno but I'm not ready to stop exploring," she explains. For her, the area's biggest draw is Lake Tahoe. "It's stunning. Crystal clear water surrounded by mountains. It isn't like anywhere else on earth," Brittany says.
Brittany likes places that are a little bit country, a little bit rock n roll. Like Austin, Texas where she finds herself now. "I look for outdoorsy stuff, but I don't want to be in the middle of nowhere," she says. Austin has mild weather that allows you to get outside nearly year-round, plus bars and restaurants galore. Brittany trusts her recruiter to find places that suit her. "Rebekah is one of my best friends,"  she says. "We can't talk on the phone for less than an hour."
Rebekah's done her job well, both as a friend and a recruiter. She's steered Brittany towards assignments that offered major highlights. Every assignment, Brittany flies her mom out to visit. Yosemite is the place they love most (… so far.) The waterfalls and fall foliage are unbelievable. The awe she felt at the famous park's natural beauty provides a good summary of Brittany's thoughts on travel in general. "Travel expands your knowledge, your perspective, your horizons," Brittany says. "It's life-changing."