Meet Tara: She's Been "on vacation" For Almost Five Years
Washington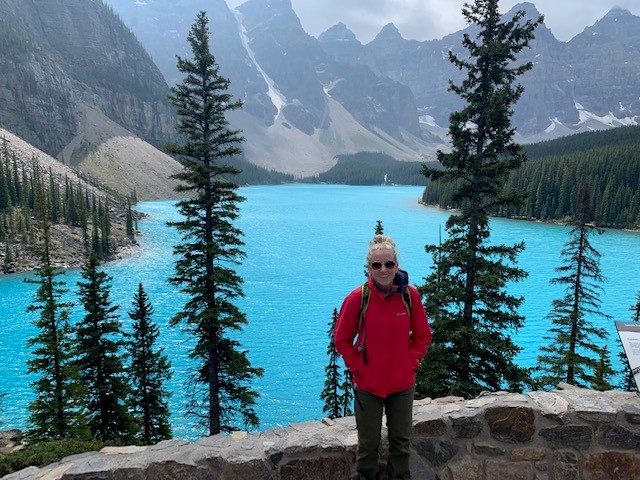 Some people have always known what they want to be when they grow up – like Aya travel ICU nurse Tara. She started volunteering at children's hospitals in high school. Her path was clear.
What she didn't know was that her passion would lead her on adventure after adventure. "Where I'm from, everyone gets married young," Tara says. "I love Nebraska, but I just did not fit that mold." Enter travel nursing to the rescue.
"A traveler came to our unit," Tara remembers. "He emailed me a pay package from Akron. I thought, 'this is for Ohio?!!' I had student loans up to my eyeballs. I didn't WANT to make money. I NEEDED to make money."
What she didn't need was any further encouragement. Looking back on her choice to travel she tells people, "I've been on vacation for close to five years." She's currently "on vacation" in Seattle, Washington. It's her third time there.
According to Tara, the Seattle area is perfect — it's on the ocean and only 40 minutes from mountains and lakes. Tara's found unexpected joy in discovering national parks and says Mount Rainier is stunning. "I never realized how beautiful the country was until I drove across it and started visiting the parks," she says.
It isn't just natural beauty that brings Tara back to the Pacific Northwest. It's Seattle Children's Hospital. "So many people move to Seattle that it feels like everyone's a traveler, even permanent staff," Tara says. Most want to make friends, hang out outside of work and welcome new travelers on the job. "You have so many resources," she says. "Plus, if you put in the work and prove yourself, they'll give you higher acuity patients."
Tara searches for top-notch hospitals like Seattle Children's and won't return for an assignment unless she finds a similar atmosphere. Her attitude is straightforward, "I'm not old, but I'm too damn old to be in a place I don't love," she explains.
The good news is with the entire country at her feet, it's not hard for Tara to find places (and meals!) she loves. She has a few controversial opinions, like the fact that Bend, Oregon has the best Thai food. If anyone disagrees, you can hash it out over a beer. "Growing up in Nebraska it was Bud Light and if I was feeling saucy, a Blue Moon," Tara says with a laugh. "Now I love trying good beer."
Simple pleasures like good food and a cold brew are necessary after long days spent in the pediatric ICU. The job demands emotion, both positive and negative. Kids are sometimes there for months; you wake families up at 3 am. "That's when you really get to know who people are," Tara believes. Relationships are forged in those vulnerable moments. "When they bring the kids back to the hospital to see me … that's what I love most about my job," she says.
"There are days I think I don't want to do it anymore," she admits. But the amazing days outnumber the tough ones. "I had a really good night last night," Tara says. "My kid was cooperative; his mom was awesome and every time I did an intervention he got better. Days like that make it all worth it."