Meet Grant: Just a Traveler and His Girl (er … Dog Who Runs the Operation)
Traveling With Pets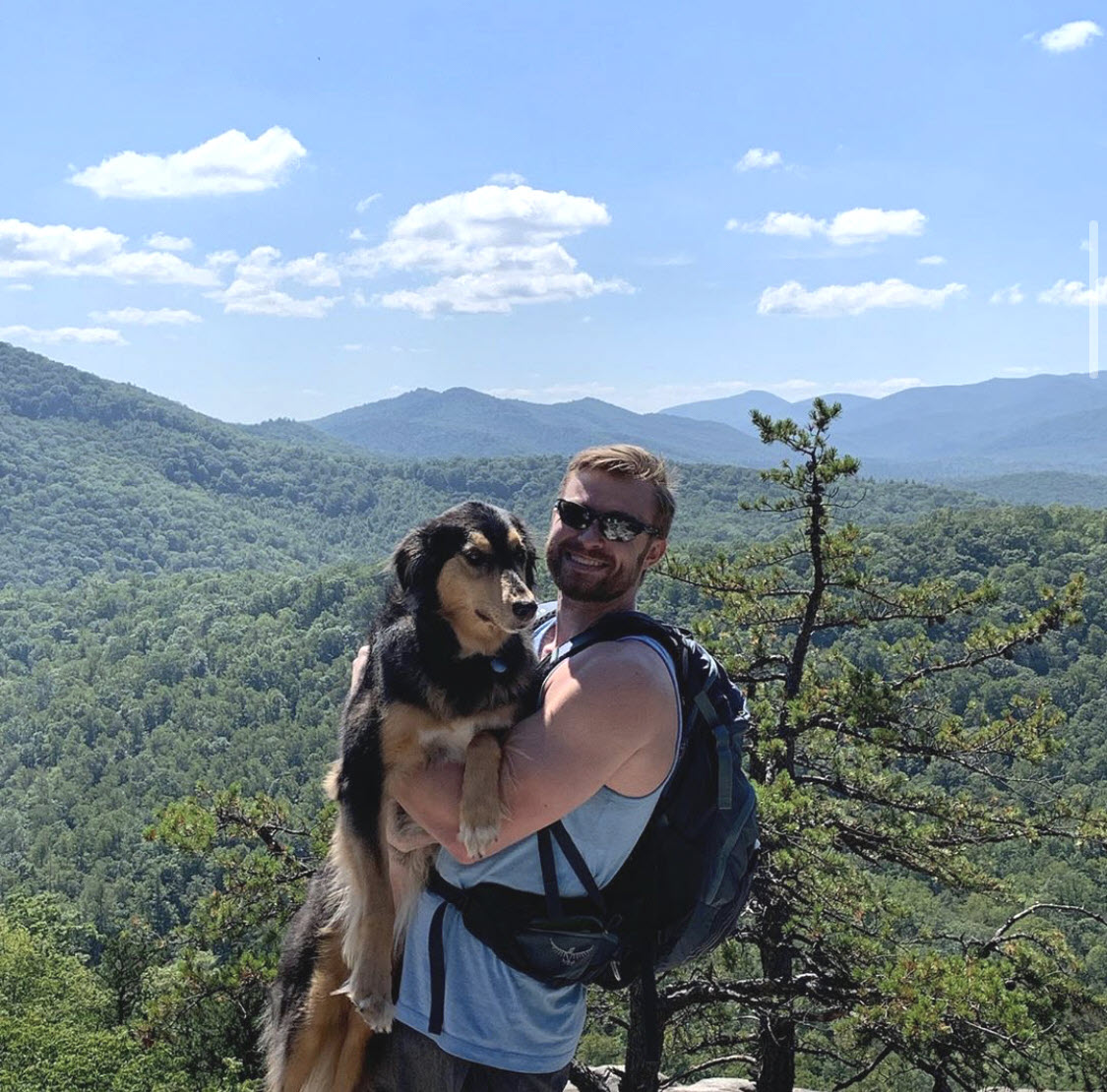 Are you a dessert first, dive-right-into-the-good-part person? Or a wait-and-save-the-best-for-last person?
Aya travel ICU nurse Grant is decidedly a delayed-gratification guy. The Missouri native can't quite bring himself to check out the West Coast … yet. Not because he isn't interested, he's just afraid he'll love it too much. And he's not ready for his journey to end.
In his first year as a travel nurse, Grant made it as far west as Texas. He chose the Lone Star State because he imagined it wouldn't be anything like his hometown of St. Louis. He was right.
"You walk down the street and see nothing but Texas and American flags," Grant says. "The people are so nice and proper; I mean they even don't cuss. It was like a different country sometimes."
He loved it there (especially the Tex Mex and BBQ) but as he says, "It's a big country." There's more to see. Grant lets his recruiter, Kate, take the wheel in that regard. She sends him options that she knows work for him — he targets Level I Trauma Centers — and he picks from her list. His only other stipulation is that it's not too close to home. "I wanted to get away and dive right in to travel nursing," he asserts.
Grant needs to move, change things up, push himself. "On a slow night, sometimes I'll think, some kind of trauma, please come in," he admits. A tad guiltily. "I want the patient to be OK, to fix them up. I just need a little excitement." Grant doesn't want his skills to stagnate, so travel nursing is perfect. "You see different tools, different equipment, different thought processes between the doctors," he explains.
Grant is content, for now, experiencing new ICU techniques and discovering new places. But he has even bigger plans. He eventually wants to get into flight nursing because he sees it as the ultimate test of his clinical skills.
The goals he's given himself for this current assignment are a little more grounded. He's currently trying all of Greenville, South Carolina's breweries and getting outdoors as much as possible. "Greenville's clean, beautiful and an hour drive in any direction takes you to amazing hiking spots," he says. His dog, Hazel, can confirm. And she better. She gets final approval of Grant's new locations.
"I'm starting to realize there are little hidden gems all over the country," Grant says. "And Hazel and I want to find them all."