Meet Chris
Bringing Along Family/Friends/Partners, Career Advancement, Cutting-Edge Clinical Techniques, Dating on the Road, First Time Travelers, Taking (Lots of) Time Off, Travel = No More Hospital Politics, Traveling With Pets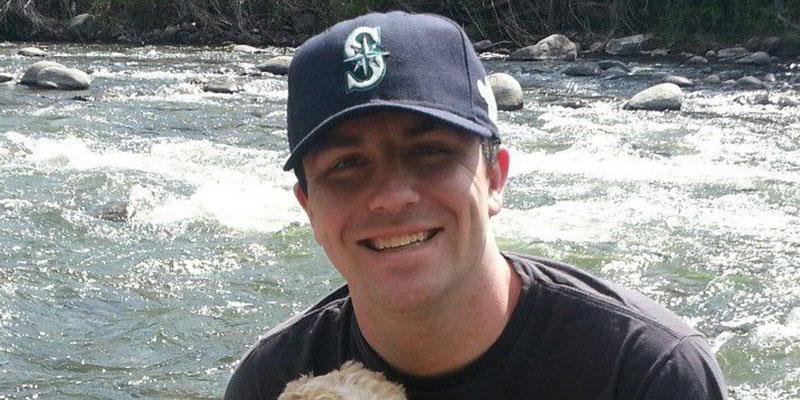 For a nurse on his first traveling assignment, 28 year old Chris G. is no stranger when it comes to moving around. Originally from the small town of Colby, Kansas, Chris considers himself a bit of a "nomad" and over the years has lived in Illinois, Iowa, North Dakota, Nevada, and even Canada.
"I began traveling to see the world, to become better-rounded professionally, and to experience how medicine varies in its application," he says.
Chris is currently an ICU nurse at Mountain View in Las Vegas. He is traveling with his girlfriend, Brittany, who he met on his current assignment as well as his two dogs, Wrigley and Tommy. His favorite part of travel nursing so far? Chris enjoys the flexibility and control he has over his profession.
"Many decisions were made for me at my prior job," he says. "I now have a say in where I want to be, how long I want be there, and what I can make. It is a privilege to have such input on your career."
For Chris, the most challenging part of travel nursing is adapting to a new environment.
"Facilities do things according to different protocols, and have different systems in place," he says. "This creates initial knowledge barriers to being a nurse."
To make the transition easier, Chris advises traveling nurses to acquaint themselves with as many doctors and nurses as they can and to have patience while settling into a new hospital.
"It is much easier to get help if you are viewed not as an outsider, but as someone who wants to learn," he says.
Chris also advises travelers to make the most of their time as a traveling nurse.
"My advice is to dive headlong into the entire experience," he says. "You are in a new place, most likely, and with new people. Make friends and network with those that you meet. Go see the city you are in. There are numerous opportunities to learn and grow if you seek them out."
Chris is excited with his new lifestyle as a traveling nurse. He has been able to exercise his passion for traveling as well as expose himself to different cultures and applications of medicine.
"Doors have been opened for me that I would not have conceived of prior to joining Aya Healthcare," he says. "I have been able to explore the West Coast in ways that I simply couldn't have years ago. I have been able to integrate myself into a hospital whose culture and application of medicine is dissimilar to my previous experience. I have an understanding now that nursing is as big as I want it to be."