Meet Bethany: She's Headed Around the World and Home for the Holidays
Cutting-Edge Clinical Techniques, Dating on the Road, Taking (Lots of) Time Off, Travel Nurse Pay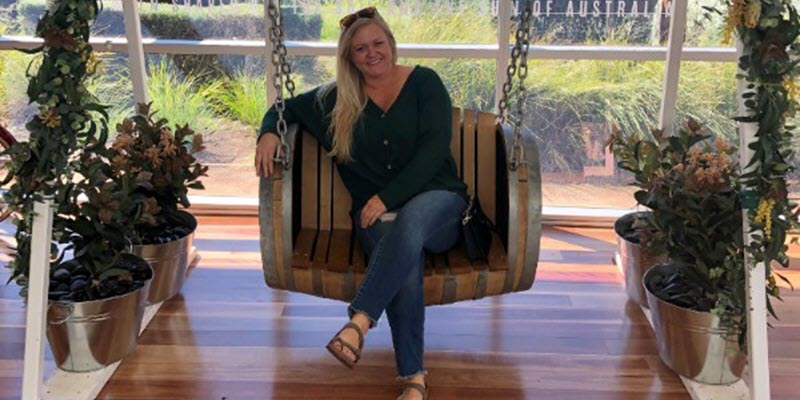 It's a long road between Oklahoma City and Atlanta, but Aya Healthcare travel nurse Bethany has "90's jams," podcasts and a new Christmas album to keep herself entertained along the way. She's listening to the latter as she rolls across the Alabama border and enters Georgia, her home state. A few years ago, Bethany wouldn't have pictured herself on this road, but travel PICU nursing suits her perfectly.
"Going into nursing school the one thing I said I wouldn't do was work with children," she confesses. But something clicked during her first peds rotation. "I just fell in love with it," she says. "Sometimes you go home and cry, sometimes you go home and cuss, but I love my job every single day. It's 100% worth it."
The job was never more "worth it" for Bethany than on the last day of her Oklahoma assignment, when a fourteen-year-old patient, so obsessed with becoming a veterinarian that she turned her family's home into a veritable menagerie, told Bethany that she loved meeting her so much she was going to be a nurse instead.
If inspiring the next generation isn't enough incentive for Bethany to continue travel nursing, the schedule is. Last year she vacationed in Europe for three weeks and is now on her second trip to Australia to visit her boyfriend, Ben, who she met while on assignment in LA. Since she'll be Down Under for Thanksgiving, Bethany is planning an authentic American-style dinner for Ben and fourteen friends. She even found a local company that distributes U.S. products, so she'll top her green bean casserole with French's fried onions.
Once her international holiday is complete, Bethany will be back in Georgia Christmas morning, gathered around the tree with her family. Since she is now almost as well-traveled as the real Santa Claus, the sack of gifts she's bringing her nieces and nephews is sure to be a hit. Little voices will inquire, "where's this one from, Aunt Beth?" But, when asked which place she liked best, Bethany can't answer.
"I couldn't pick a favorite assignment," she says. "I've loved each one for its own reasons." When choosing a new location, she asks herself, "Is it in a fun area? A really good resume-building facility? Or is the money right?" And with PICUs across the country in need of her assistance, she has lots of options to choose from when weighing those factors. We suggest Bethany, and anyone interested in joining her on the road, check out our job openings frequently, because the possibilities are endless.