NICU Nurse Jobs
Access NICU RN Jobs Nationwide
Keshona H., NICU RN
According to the National Association of Neonatal Nurses, there are approximately 40,000 low-birth-weight infants born each year in the United States. Due in large part to you, a highly skilled NICU nurse, and advances in modern medicine, a baby's survival rate is now 10 times better than it was 15 years ago.
It takes a very special person to become a neonatal intensive care unit (NICU) nurse. You're caring for the most fragile, precious patients there are. Concurrently, you're helping parents through an emotionally tolling and stressful experience.
Whether you take travel NICU nurse jobs or decide to work staff, per diem or local, Aya Healthcare can help you reach your goals. Our experienced and knowledgeable team will support you every step of the way.
Employment Types
For NICU Nurses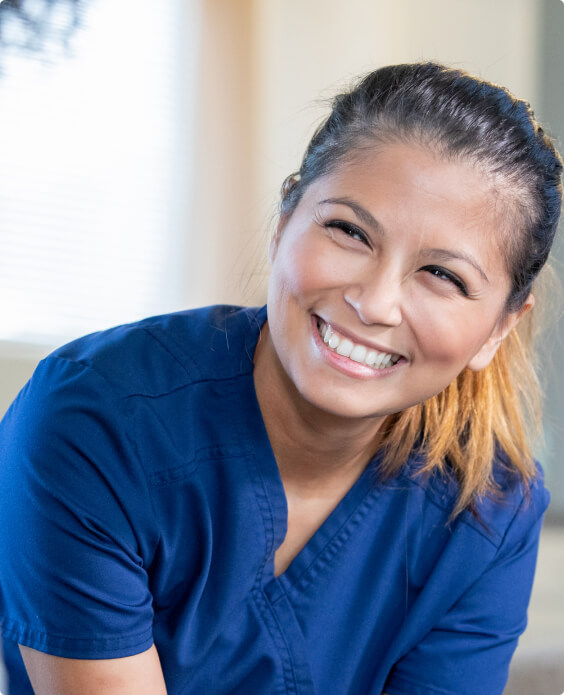 NICU Travel Nurse Jobs
With more than 10,000 babies born each day in the United States, travel NICU nurse jobs allow you to make an impact in neonatal intensive care units across the country. Our traveling NICU nurses leave travel assignments with new skillsets and establish relationships and bonds with families that last a lifetime.
Browse Travel NICU Nurse Jobs
Staff NICU Nurse
According to the Bureau of Labor Statistics, NICU nurse jobs are predicted to grow by 15% every year for the next decade. If you're interested in finding a staff position at a leading healthcare facility, our exceptional team of talented and experienced individuals can get you in the door faster than submitting to jobs on your own.
Create my career profile
Per Diem and NICU Nurse Jobs Near Me
A per diem NICU nurse job is a great way to amplify your current income. Plus, you can create a schedule that works with your current lifestyle. Local contracts are phenomenal if you want to stay close to home and make an impact in your neighborhood.
Find NICU Nurse Jobs Near Me
NICU Nurse Salary
NICU nurse pay varies. Facilities in the same cities, same system and even located on the same street may offer different rates. That's why you should have as much information as possible prior to making a decision. Through your Aya account, you can sort, filter and save job searches to be notified when the perfect travel NICU nurse job becomes available. And if you're interested in PRN, local or staff opportunities, let your recruiter know!
I vividly remember where I found my calling. It was in Fort Wayne, Indiana. My supervisor asked me to weigh the baby in the room next door. I opened the incubator, picked up the tiniest human I'd ever seen and began crying. I knew this was what I wanted to do from that moment forward.

Shane

NICU travel nurse
Are you ready to find an NICU nurse job that matches your personal and professional goals? If so, it's just one click away!
Register now to browse all jobs, view pay and explore facility information.