Meet Chelsea: She's Eating, Dancing and Laughing Her Way Through The Big Easy
Cutting-Edge Clinical Techniques, First Time Travelers, Helping Hospitals in Need, Outdoors Across the U.S. Louisiana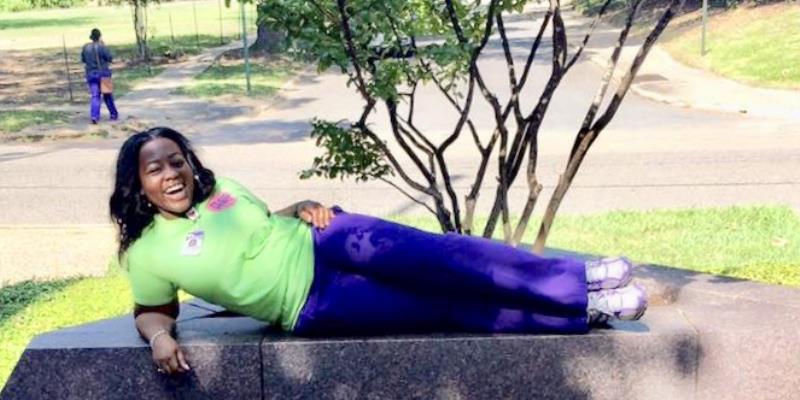 Chelsea is a newly minted Aya Healthcare travel nurse living it up in the city known as the Paris of the South. NOLA. The Big Easy. Merely reciting the city's many nicknames stirs the senses; you can almost hear the clear notes of Louis Armstrong's trumpet, taste a sugary beignet melting on your tongue, smell the spices that ignite a fiery gumbo. And you can feel the heat rising from the streets of the vibrant French Quarter as it permeates your skin, your mind, your very soul. Despite temperatures that, as Chelsea puts it, "ruin every possible hairstyle you could ever have," in her opinion, New Orleans is where it's at.
A homegrown Louisiana girl, it's not Chelsea's first time around the Canal Street block, but as she explains, "You can never see all of New Orleans no matter how many times you visit." Just a month into her first travel nursing assignment, Chelsea has spent her time off exploring the nooks and crannies of a city known for its many temptations. Her biggest indulgence? One of NOLA's greatest claims to fame: fresh seafood. "I spend a lot of time trying new restaurants," she admits. And when you've found the best charbroiled oysters the city has to offer a mere mile from her your new home, why not partake with frequency? It's fitting that Chelsea has spent so much time in search of the best cuisine this culinary paradise has to offer because when she describes why she decided to give travel nursing a try, it's a food metaphor she turns to. "I wanted to have my cake and eat it too," she giggles. "And that's travel nursing."
Laughing is another thing Chelsea does quite a lot. You can hear her smile through every phrase, her bubbly nature dominating every anecdote. She knows how to have a good time, and she decided that the set schedule and unflagging familiarity of her days as a staff nurse weren't for her. She wanted more time to really live, especially to enjoy her days off. During these cherished days she's found that the heart of New Orleans beats to a different tune. Here even a rite as old as Sunday Mass is heavily peppered with the flavor of jazz.
"Even at work there's a different atmosphere," Chelsea points out. "They're always playing such good music when I'm charting I have to concentrate to control myself!" This happy atmosphere suits Chelsea perfectly. Both coworkers and patients alike notice her ever-present good mood. "They're always asking me why I smile so much," she says. The simple truth is that Chelsea loves her job. She says, "I really like being the person that can put a smile on a patient's face and make them feel like everything is going to be ok." The people of New Orleans make this patient-centered approach easy. In an area of the country already famous for its hospitality, Chelsea believes that NOLA sets itself apart. The city is populated by "Some of the nicest people you'll meet in the South," she asserts, "You can never meet a stranger here." Her patients want to know all about her, her family and where she is from, and Chelsea is happy to oblige. In fact, her family and her background are a big part of why she became a nurse in the first place.
Chelsea fell in love with the nursing profession early in life. As a child, severe asthma landed her in the hospital 4-5 times a year where she was charmed by her nurses' care and concern. As she grew up, she became both best-friend and caretaker to her mother who lives with MS. Chelsea isn't particular about when or how she helps people, not when she's off the clock with her mother and definitely not when she's on. She cut her teeth on an ortho/neuro floor but was more than willing to float to additional med surg floors when that was required of her as a traveler. And when her recruiter reached out to see if Chelsea would give tele a shot her first thought was, "Well, it wouldn't kill me to learn something new!" When asked to give advice to clinicians seeking something new themselves? Chelsea is quick to say, "I do recommend that everyone try New Orleans at least once…"