Best Friends, Travel Nurses, Partners in Adventure
Bringing Along Family/Friends/Partners, Dating on the Road, Outdoors Across the U.S.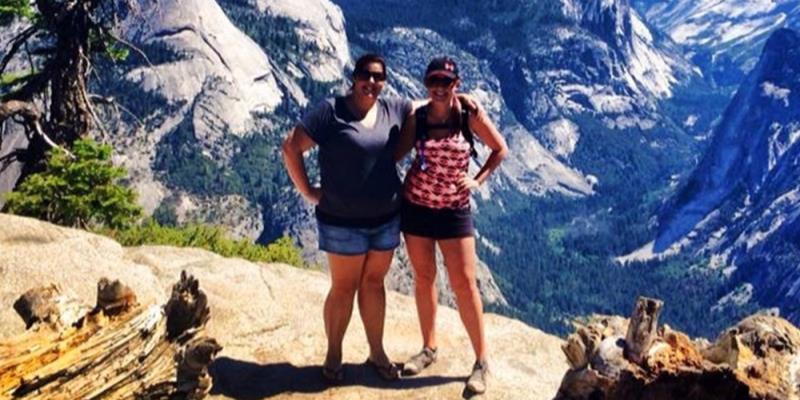 Cat and Melanie became fast friends while working together in a Cleveland Medical ICU. Both Ohio born and raised they bonded over their mutual desire to see the country, but agreed that travel nursing sounded "too good to be true." They have since found that the people they have met, the places they have been and the skills they have learned as nurses have exceeded their wildest expectations.
Because Cat works during the day and Melanie at night they have had no trouble booking assignments together. As Midwest gals they have loved exploring the West Coast from California, Arizona, and up to Oregon. Melanie describes the life of a travel nurse as one in which you "never become bored" and Cat's advice for first time travelers is to "take advantage of the places you live by experiencing as much as possible!"  These ladies have certainly done just that. They have driven across Highway 1, explored Crater Lake National Park, hiked everywhere from Sedona to Yosemite, and tasted the best Portland's breweries have to offer.
Their time at work has been as exciting and varied as their time off. Back home in Ohio their work as Medical ICU nurses came with a very specific patient population. They have since gained experience in Trauma, Surgical, Cardiac and Neuro ICU. They are now equipped to handle a diverse patient population and are more apt to, as Cat puts it "go with the flow," a skill she deems essential for all nurses but especially those who choose to travel.
Cat and Melanie are not ready for their adventures to end, and look forward to booking their next assignment. Melanie explains "the experience has been above and beyond. I didn't know it would be this fun."  They currently have their fingers crossed for San Diego!