Alaska = Moose and Salmon and Bears, Oh My!
Helping Hospitals in Need, Outdoors Across the U.S., Travel Nurse Pay Alaska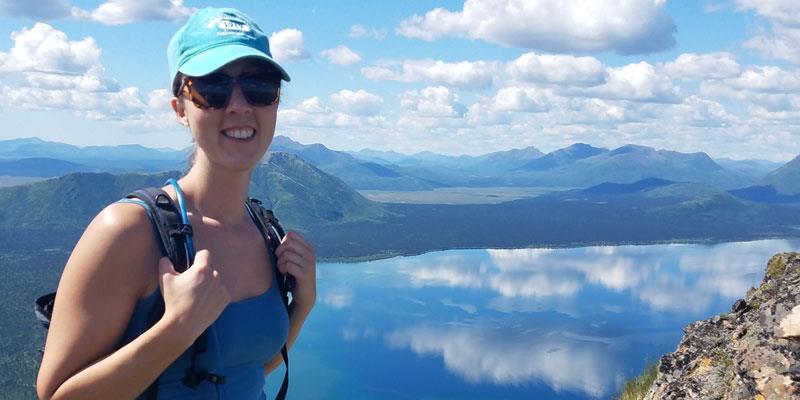 For a girl from upstate New York, taking a bite out of a dessert made of whipped Crisco, blueberries and fish may not be the norm, but like many things that Aya travel nurse Caitlin has experienced in Alaska, she described the taste of Agutuk as "A weird but surprisingly good sensation."
A year ago, as a Boston-based ER nurse, Caitlin worked three jobs just to make ends meet. She was doing little more than working and sleeping. So she quit her jobs, packed her bags and hit the road as a travel nurse. She bounced from Tucson, Arizona back to her family in upstate New York and is now in one of the most remote regions in the country – Dillingham, Alaska. 
Roads don't connect Dillingham to the lower 48, so this tiny town can only be reached by air or sea. Here, Caitlin coordinates care for the residents of 26 nearby indigenous villages. She may be a long way from a Beantown ER, but life in The Last Frontier has been a wonderful surprise. The locals are incredibly friendly, and any culture clashes Caitlin has experienced have been pleasant rather than alienating. She has been presented with every type of meat from beluga and moose to the seasoned raw salmon that has become a particular favorite. And with so many travel nurses at her facility, she says "It is very easy to make friends."
Her new friends have already come together for several adventures – some of which have been nothing short of magical. One particular encounter would have been terrifying to anyone with less nerve, but Caitlin called it one of the best experiences of her life. "A few of my coworkers and I were in Katamai National Park," she explains. "We got off the float plane and were surrounded by bears. I was the first to step down into the park and I quickly saw that there was nothing separating me from a 1,000 pound grizzly bear." Momentarily taken aback, she and her friends acclimated quickly, and merrily sang 99 Bottles of Beer on the Wall to warn the bears away from the trail as they trekked through the tundra.
Experiences like this helped Caitlin realize that, as she puts it, "Alaska is like no place else in the world." Where else do you occasionally have to wait hours for a bear to move along? Making accommodations for wildlife, along with waiting two weeks for Amazon Prime packages and many other things about life in Dillingham, have forced this restless east coaster to learn patience. With just two roads and a 45-mile-an-hour speed limit, Caitlin often has to center herself while driving the Jeeps the hospital provides for travelers. "I'm used to a fast-paced Boston kind of life and being from upstate New York, sometimes I have to think about where I am and kinda dial back my New-Yorkness a bit," she admits with a rueful laugh. Caitlin has plans to eventually move on (and thaw out!) in Hawaii, but for now, you'll find her pulling on her snow-repellent knee-high boots, snacking on moose meat and driving (very slowly) down secluded Alaskan roads.