Intrepid Travel Nurse Currently Exploring The Northwestern U.S.
Outdoors Across the U.S.
Idaho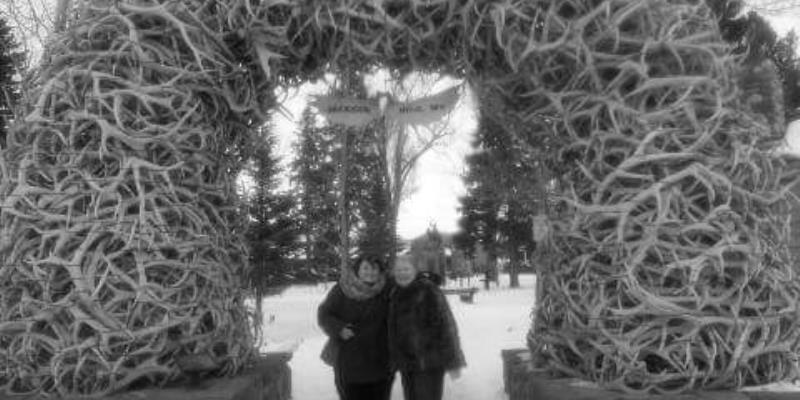 During February the trails in the City of Rocks, Idaho, are covered in snow and ice and can be tricky to navigate but to adventurous Shanna, who explored them this past weekend, everything was beautiful.
Several years into her nursing career Shanna decided to pack her bags and leave home. After securing assignments in Florida Shanna began to look around for a company to make her life as a traveler easier. Enter Aya recruiter Zeid. Shanna was licensed in Florida and New Jersey and was focused on those locales until Zeid let her "know I could go anywhere and Aya would help with licensing!" Excited, Shanna told Zeid she "wanted to go somewhere beautiful with mountains." A Neonatal ICU assignment in Idaho fit the bill.
After a ten day drive out from her native New Jersey, including stops in the Great Lakes, Chicago, the Black Hills of South Dakota, and taking the breathtaking scenic route through the Grand Tetons in Wyoming, Shanna arrived in Twin Falls Idaho. In just a short month she has found Twin Falls to be home of the gorgeous scenery and incredibly kind people. As Shanna describes it, hailing "from the east coast I'm not used to people being so friendly. I'm used to no small talk." As a Jersey girl who wanted to experience life out west Shanna has enjoyed the pleasant surprise of this cultural difference. Shanna's "unit is super friendly; everyone is really sweet, really nice. Everyone has been warm and welcoming."
Shanna's unit has recently seen many long time staff retire. The hospital now looks to travelers to help teach the current neophyte staff. Shanna has been placed on rotation with several students and has discovered a passion for teaching. Despite her wonderful experience, Shanna will move on when her assignment ends. She wants to see as much as she can and has her sites set on Oregon, Washington, Montana and Alaska. To help her get there she plans to "stick with Aya forever and ever amen. They are the best!"