Meet Veronica: For her, travel nursing has — literally — been a whirlwind
Career Advancement, Helping Hospitals in Need, Travel Nurse Pay New York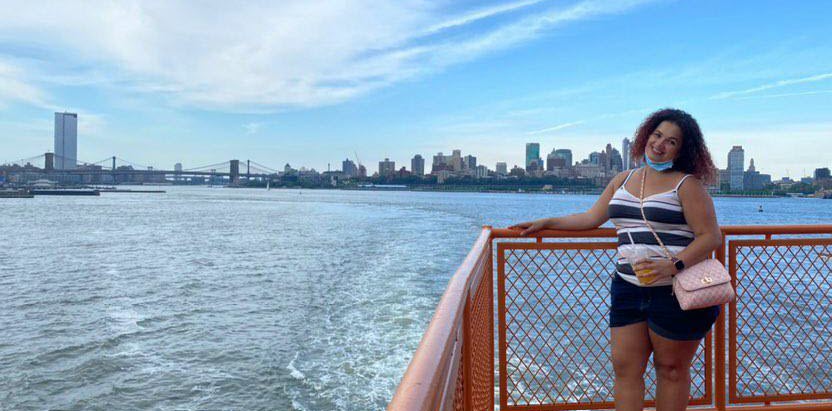 In her three short years of travel nursing, Veronica has lived through two hurricanes, traveled to five states and is currently working on the frontlines of the COVID-19 pandemic in Hollywood, Florida. To say it's been a bit of a whirlwind is an understatement.
"Despite all the craziness, I keep traveling because there's so much to learn," she explains. "Traveling makes you a well-rounded nurse, because everywhere you go medicine is practiced differently. There's always something new."
Veronica especially loved her assignment at a cancer and research hospital in Manhattan, NY, where she was able to work alongside some of the top nurses and doctors in the country. This was especially helpful when the pandemic hit NYC — she was able to learn and adapt quickly with the help of her team. She then put her new and improved skills to the test working with COVID-19 patients in Florida.
Even though working through the pandemic has been, to use her word, "chaotic," Veronica says traveling prepared her well for the constant upheaval. "I'm so used to working on the fly and being thrown into new situations. I've been able to quickly adapt to protocols changing daily."
Although the pandemic brought Veronica face to face with more tragedy than ever before, she feels hopeful that at her current assignment, and in the country at large, things are more under control.
Veronica hopes to keep saving lives, furthering her travel career by helping where she's needed most and continuing her education with Aya. "I've loved the support Aya and Charles, my recruiter, have given me," she says. "The fact that I get to enhance my certifications through Aya for free is amazing." For her next assignment, Veronica plans to head to another hot spot — Houston, Texas. There she hopes to help patients affected by the pandemic, and if she's lucky, find love! (With, as she puts it, "a Southern gentleman with city flair.")
For Veronica, working through all this chaos has been more than worth it. "I never in a million years thought I would be here doing something like this," she says. "But I get the opportunity to be helpful and save lives."