Aya Connect
Puts you in control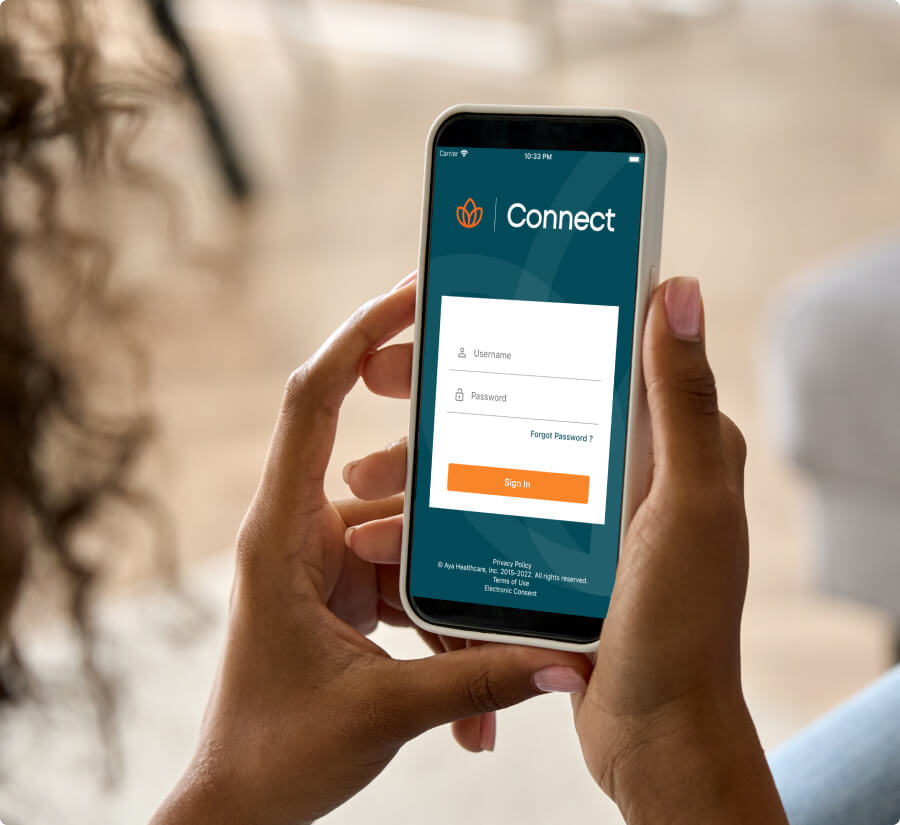 Going beyond VMS to connect with the total talent ecosystem
Aya Connect is our proprietary solution, built from the ground up to connect healthcare facility clients to clinicians and suppliers at scale to optimize contract labor spend and utilization.
Health systems get a robust vendor management system bolstered with the efficiency of a full marketplace experience and access to the largest clinical talent pool for your permanent staff, local/PRN and travel positions. Connect offers high scale, superior business processes and real-time data to fill your need quickly and efficiently – all on one centralized platform.
Request a Demo
Connect with an exceptional experience
Shifts module for float pool management with mobile app deployment.
Electronic timecards and standard integrations deliver low-friction business processes.
Detailed dashboards and automated workflows around expiring documents enable proactive management of compliance and credentialing requirements.
Customized reporting and unparalleled workforce analytics inform business decisions.
Centralized program rapidly fulfills the hiring of permanent staff, travel nurse, allied health, locum tenens and interim leadership.
Highly intuitive interface drives quick implementation and user adoption.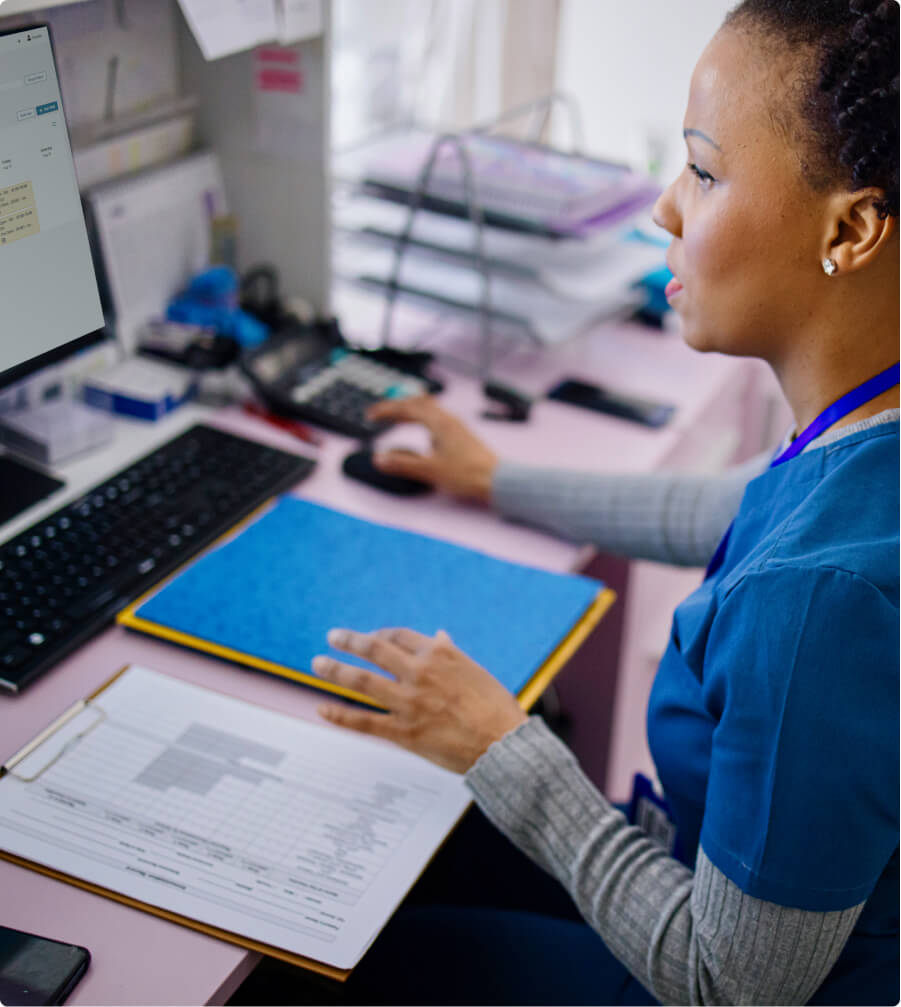 Connect with unparalleled transparency
Empowering healthcare leaders with the tools to take control of their workforce programs.
Connect with big data analytics
The largest repository of real-time, clinician engagement data guides competitive market pricing.
Interactive dashboards provide complete visibility into metrics on workers, jobs, spend, market trends and job-level engagement.
Profession and specialty reports deliver insights into available talent pool and market liquidity.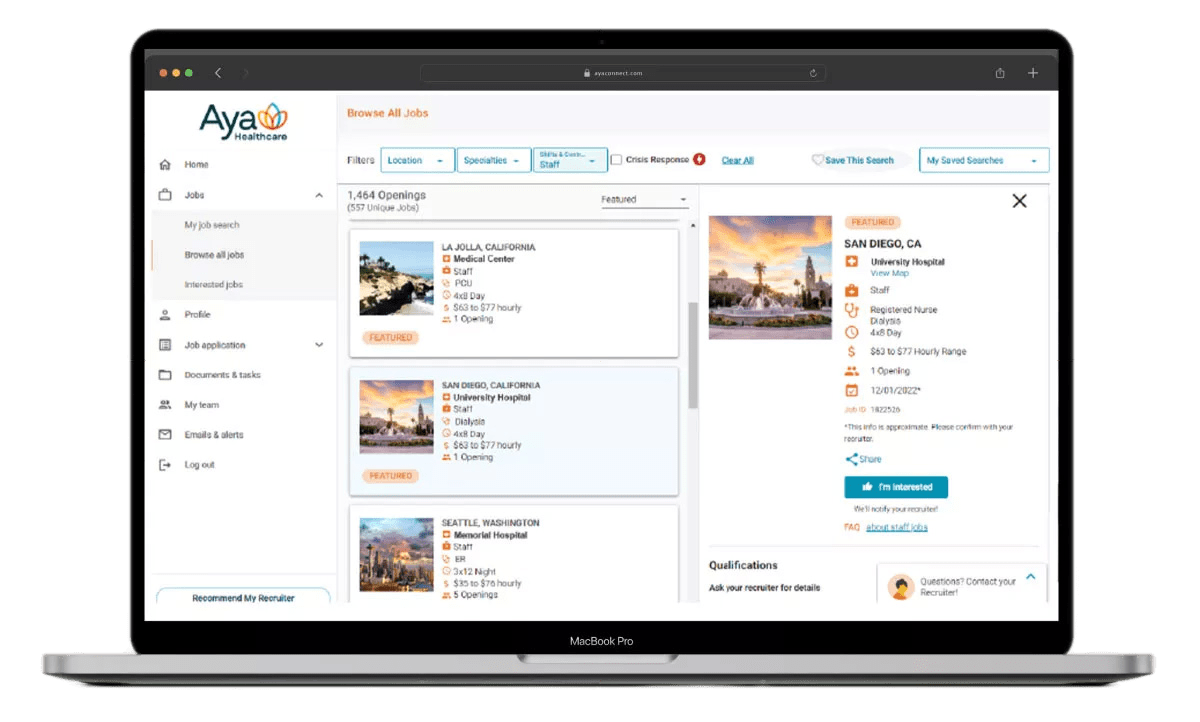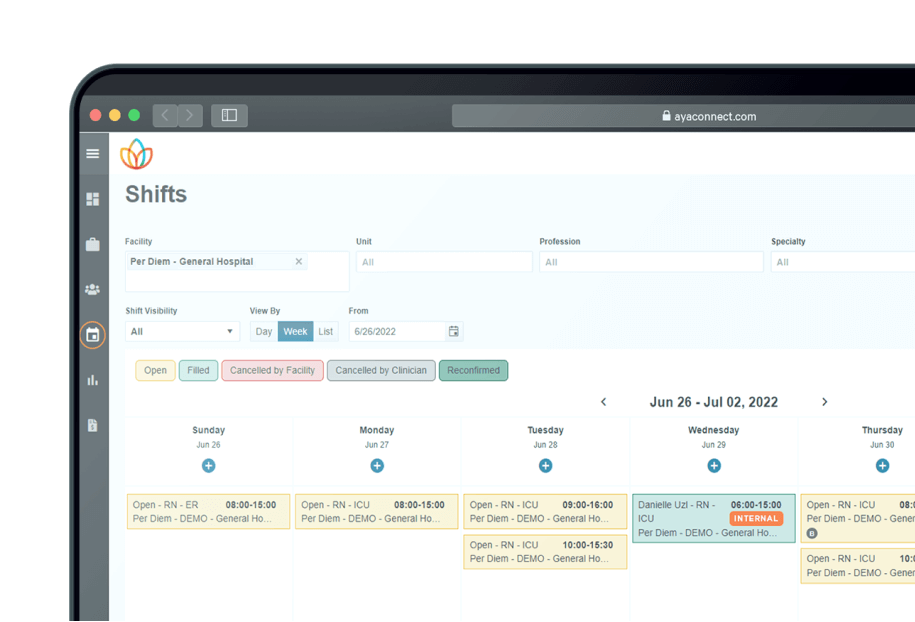 Connect with the largest healthcare marketplace
Fill permanent staff vacancies at scale.
Shifts module to manage and expand float pool resources.
Centralized contingent labor management for travel nurse and allied health, locum tenens, interim leadership and non-clinical positions.
Connect with streamlined information management
Mobile app to manage workers and tasks on the go.
One-click documentation download to ensure compliance with regulatory agencies.
Dynamic algorithms and AI recommendations match talent with best-fit jobs.
Connect with integrations
Maintain control of tech ecosystem
ATS
Human Resources
Scheduling
Timekeeping
Payroll
Finance
IT
We deliver customized solutions to meet your strategic business needs
With more than 350 employees in our technology division, we release new features to our platform every three weeks. Our in-house product and development teams collaborate with healthcare facility clients to continually develop new features and integrations to overcome their operational challenges.
Let us show you how Aya Connect transforms healthcare staffing.