Aya Scholars Program
Professional Development for Travel Clinicians
Promoting the professional development and satisfaction of our healthcare professionals is one of Aya Healthcare's top priorities. We strive to recognize travelers who exhibit leadership qualities, excellence in clinical performance and the desire to continue to pursue new opportunities. The Aya Scholars Program rewards clinicians who show a desire to continuously improve, which ultimately enhances the experience of patients and their families across the country.
Aya Scholars are the best-of-the-best of our already phenomenal travel nurses. The program includes three tiers and encompasses activities such as completing 10 CE hours in value-based care education, participating in professional organizations and completing an evidence-based practice project that impacts nursing practice in the traveler's current practice. In exchange for dedication to professional development, Aya Scholars candidates may be eligible for reimbursements for tuition and a specialty certification exam.
How the Aya Scholars Program Works
---
The Aya Scholars Program rewards clinicians for the achievement of each clinical nurse category. Each level has specific requirements for eligibility. Request a copy of the Aya Scholars Program Guidelines for complete details.
Request Guidelines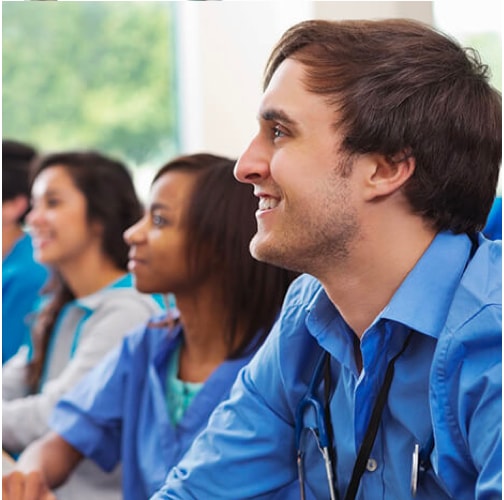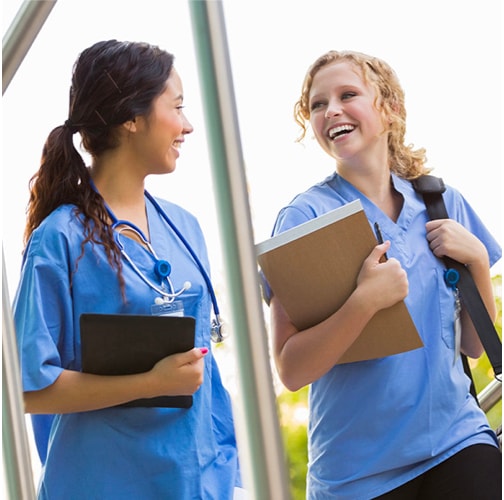 Is the Aya Scholars Program right for me?
To be eligible, you must:
Hold a current unencumbered RN license in any state
Have completed at least 13 weeks on assignment within an 18-week period.
Currently be on assignment with Aya or scheduled to start an assignment within the next 30 days.
Satisfactorily complete all assignments with Aya. Cancellations will be reviewed by the Committee on a case-by-case basis to determine eligibility.
Be in good standing with no documented relevant clinical or disciplinary actions.
How To Apply
---
The Aya Scholars Program has rolling admissions with cohorts starting the first Monday of each month (or Tuesday if Monday is a holiday). Your application is due a minimum of 30 days prior to your requested start date. Applications are completed in VidCruiter and include written/text information in addition to a short audio clip describing your interest in the program. Please have contact information for at least three (3) professional references handy when applying. The application process should take less than 20 minutes.
If you're ready to take your career to the next level and apply to the Aya Scholars Program, please submit a request for further information and we will contact you with next steps.
Request Guidelines