The DAISY Award
Want to Say Thank You to Your Nurse?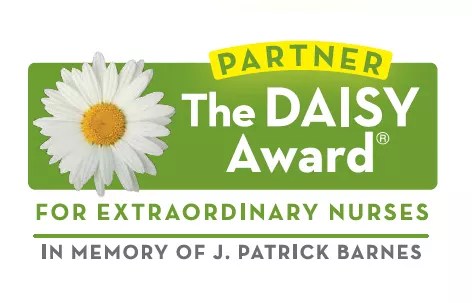 Watch us surprise a hardworking Aya travel nurse with a DAISY award ceremony on her NYC unit!
The DAISY (Diseases Attacking the Immune System) Award is an international recognition program that honors and celebrates the skillful, compassionate care nurses provide every day.
The DAISY Foundation was established by the family of J. Patrick Barnes after he died from complications of the auto-immune disease ITP in 1999. During his hospitalization, Patrick's family deeply appreciated the care and compassion shown not only to Patrick, but to all of them as well. When he passed, they felt compelled to say "thank you" to nurses in a very public way.
Aya Healthcare partnered with the DAISY Foundation to recognize excellence in travel nursing and the phenomenal things our travelers do for patients and their families across the country.
Nomination Criteria
All nominees should have:
Served as a role model for the nursing profession
Significantly made a difference in the life of a patient
Established a special connection with patients and families through trust and emotional support
Displayed a commitment to the highest standards of professional nursing practice
Demonstrated excellent clinical and critical thinking skills
Kept the patient and their family at the center of care
"*" indicates required fields