PICU Jobs
Travel Nursing Opportunities Across the United States
What is travel PICU Nursing?
As a travel PICU nurse, you'll care for children and adolescents with high-acuity, often life-threatening conditions.
PICU jobs can be emotionally and intellectually challenging, but that effort is well-rewarded. In this vital role, you'll touch the lives and strongly impact the hospital experience of critically ill children and their families.
The team at Aya Healthcare couldn't be more grateful for the expertise and compassionate care of our PICU travel and per diem nurses who save the lives of young people nationwide.
---
As a PICU nurse, you're in demand. We've placed PICU nurses in rural facilities, top-notch teaching hospitals and Level I Trauma Centers nationwide. If you're looking to make a difference across the country, look no further!
We have deep relationships with thousands of healthcare facilities across the U.S. For our PICU RNs this means:
Job security. And…
Options, options, options.
When you're Travel Nursing with Aya, you'll secure the travel assignments you want.
PICU Jobs
Because we have PICU nursing jobs available across the country, where you head is up to you. We've had travel nurses who chase winter from the slopes of Colorado to highly paid assignments in the snow-covered Midwest. We have others who shiver at that thought, choosing instead to roam from Hawaiian beach to California beach to Florida beach soaking up vitamin D. Whatever you're into, we have an open assignment that will work for you.
We update our job list every day, so make sure to check our open PICU travel nursing jobs frequently.
PICU Travel Nurse Salary
PICU travel nurse salary ranges across the country and from facility to facility. However, as a general rule, travel nurses of all specialties are well paid. And there are other benefits as well. Aya offers housing or a generous stipend if you choose to find your own housing, premium medical, dental, vision and life insurance starting the first day of your travel assignment, a 401k match as well as travel and licensing reimbursements. Plus, there are the intangibles like that warm feeling you get from helping out hospitals, and thus patients, in need!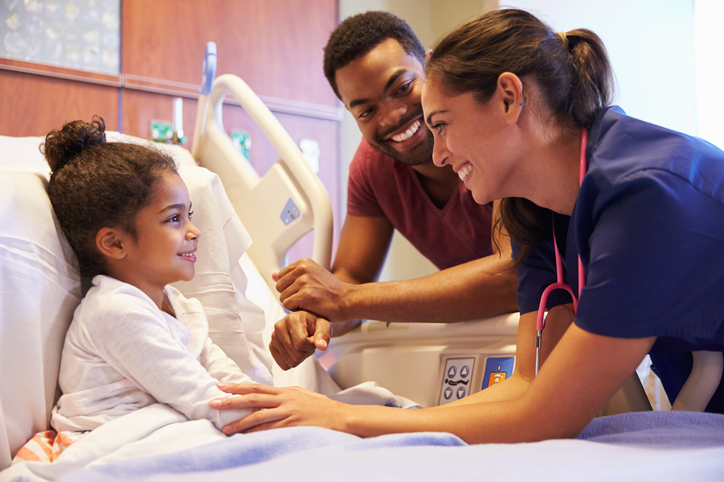 Start Your Travel Adventure
Complete this short form and an Aya recruiter will reach out to discuss your travel goals.
PICU Travel Nurse Spotlight
Anna, Aya PICU Travel Nurse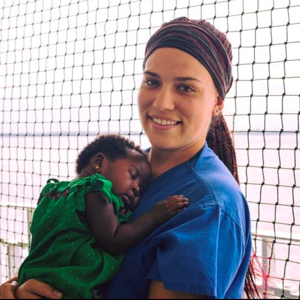 Tell us a little bit about yourself and your career.
I always knew I wanted to be a nurse. My grandmom was a nurse and so was my mom. I also always wanted to work pediatrics. Kids are more innocent than adults and I just feel like I get along with kids better. You can be a little bit goofy and more yourself.
What makes PICU unique?
I really like the PICU because you see a wide range of diseases and different traumas. People think it's sad that kids end up in the hospital, but in the PICU, you see good things happen. I've seen 95% of kids walk out of here and get better. That is what keeps me coming back for sure.
What do you like best about travel nursing?
I'm coming up on a year and a half of traveling. I've already pretty much seen the whole country, just driving back and forth between assignments!
On top of that, travel nursing gives me the flexibility of doing a 3-month contract and then taking off for a month or two so I can volunteer with Mercy Ships in Africa. We go to different countries and perform surgery for people that otherwise wouldn't be able to afford it, which is really cool.
PICU Interview Tips
If you're interviewing for a PICU job (or several PICU jobs) congrats! With a little preparation and a dash of confidence you'll be ready for any questions that come your way. Know that the interview isn't only about the facility representative evaluating you – it's also your chance to ask questions to gauge your interest in the facility. We'll send you a form to take notes with, so you won't forget any of the important the questions to ask (like start date, unit details, floating requirements, schedule, etc.) Most interviews are conducted over the phone with a nurse manager, who will ask you about your clinical skills to see if you're a good fit. Be sure to present yourself and your abilities confidently – and always be honest. Remember, timing is everything. If you miss a call, call back ASAP. Let your recruiter know right away when the interview is complete. If you decide you want an offer from the facility, he or she will work hard to make that happen. Pro tip – Don't forget to send an email to thank the interviewer!
About Aya Healthcare
At Aya Healthcare, we believe in creating exceptional experiences. We deliver the best service in the industry while providing access to the widest base of travel nursing and allied assignments in the United States. And you don't have to take our word for it – we were rated #1 by travel nurses in an independent research survey.
When our clinicians travel happy, we're happy. That's why we provide an entire team of experts for each of our travelers. As an Aya Traveler, you'll have a recruiter who will be your guide, advocate and friend through each step of your journey as well as specialized support to guarantee everything runs smoothly. Your team will stay on top of any necessary credentialing documentation and text you every week to verify your hours so that you are paid accurately and on time. You'll even have a dedicated travel experience specialist whose sole job is to ensure your happiness with your assignment, and Aya.