NICU Nurse Jobs
Find NICU Travel Nurse Opportunities Across the United States
NICU Nurses are in High Demand
Working as a neonatal intensive care nurse, caring for premature and critically ill infants, doesn't come without its challenges, but it's a rewarding career. NICU nurse jobs come with great responsibility. Aya Healthcare travel nurses strongly impact the NICU experience of tiny patients and their families across the country, and we couldn't be more thankful for your compassion and skilled care.
As a NICU nurse, you're in high demand. We have NICU nurse jobs available across the country, so if you're looking to make a difference look no further!
When you're travel nursing with Aya, you'll secure the assignments you want.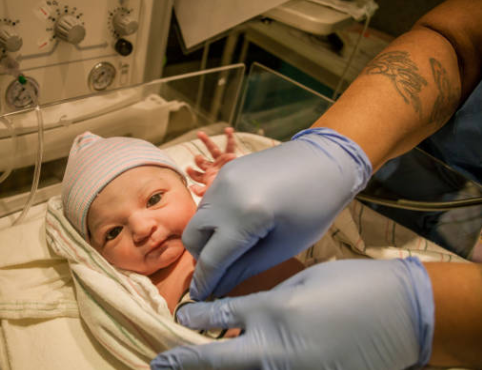 Search For NICU Nurse Jobs
Because we have hundreds of NICU nurse jobs available, the country is your oyster. And hey, why not head to Portland, MA, Savannah, GA or San Francisco, CA for some of the best oysters you'll ever eat! If seafood isn't your jam, try relaxing lakeside on your days off. Have you seen Lake Winnipesaukee in New Hampshire? It's gorgeous. If you're outdoorsy, we have travel nursing assignments near national parks all over the country. If you're not and shopping is your cardio, head to NYC so you can stroll down 5th Avenue whenever you're free. Whatever you're into, you do you. We'll do the rest.
We're constantly opening new jobs, so make sure to search our NICU nurse jobs frequently.
NICU Nurse Salary
How much does a NICU RN make? Good question. As a travel NICU nurse, your pay will vary depending on where you decide to go. Travel nurses make great money in general, but different areas of the country, and even various facilities within the same area, may compensate you differently. Aya Healthcare travel NICU nurse jobs come with other benefits as well. You can choose to take a generous stipend and find your own housing or stay in Aya-provided housing for free. From day one of your assignment, we offer premium medical, dental, vision and life insurance. Plus, you can take advantage of our generous 401(k) match and of course, travel and licensing reimbursements. Plus, there's that amazing feeling you get from helping patients in need all over the country!
NICU Nurse Requirements
Neonatal nurse requirements are simple.
Two-year AS degree in nursing. Many hospitals prefer four-year Bachelor of Science in Nursing Degree (BSN).
Neonatal Resuscitation and/or Neonatal Intensive Care Nursing certificate.
Most facilities require at least a year of NICU travel nursing experience for all travelers.
Start Your Travel Adventure
Complete this short form and an Aya recruiter will reach out to discuss your travel goals.
NICU Travel Nurse Spotlight
Kimberly, Aya NICU Travel Nurse
What do you like best about being a NICU nurse?
It's such a cool thing to be a specialty but still take care of every system. You have the gut stuff, the neuro stuff, the respiratory stuff, because obviously they need a lot of help that way, all within such a specialty age group. I still feel like I'm learning something new every day.
I like seeing the patients go from needing all the help in the world and not having any idea how to be a human outside of the womb, to then healing and getting better and going home. These babies have such a will to live.
I like it helping with the families too. Teaching them how to take care of their babies during such a bad time in their life, because nobody expects to have a baby stay in the hospital. Things like teaching them how to change a diaper helps give a semblance of normalcy.
What innovations have you seen in your years as a NICU nurse?
I've been a nurse for five and a half years. Nowadays there are so many new technologies that keep babies alive much earlier. They can go home and have 100% normal lives a lot of the time. That part is so cool.
How has travel nursing changed you?
I'm a Type A person who does not do well not knowing where I'm going next until 2 or 3 weeks before the contract starts. I've had to be flexible and let me guard down a little bit. But it helps that I have so much trust in my recruiter. We work really well together, and it makes it easier for me to be ok with the unknowns.
I've been able to go to some places that I thought I might like, and I've gone to other places I thought would just be a popover stop until my next assignment that I ended up loving, like Salt Lake City.
Travel nursing is a one-of-a-kind thing. I'm so lucky to be a part of it.
About Aya Healthcare
At Aya Healthcare, we believe in creating exceptional experiences. We deliver the best service in the industry while providing access to the widest base of travel nursing and allied assignments in the United States. And you don't have to take our word for it – we were rated #1 by travel nurses in an independent research survey.
When our clinicians travel happy, we're happy. That's why we provide an entire team of experts for each of our travelers. As an Aya Traveler, you'll have a recruiter who will be your guide, advocate and friend through each step of your journey as well as specialized support to guarantee everything runs smoothly. Your team will stay on top of any necessary credentialing documentation and text you every week to verify your hours so that you are paid accurately and on time. You'll even have a dedicated travel experience specialist whose sole job is to ensure your happiness with your assignment, and Aya.