Meet Peter: Being A CNA Is All About The Love
Career Advancement, Helping Hospitals in Need California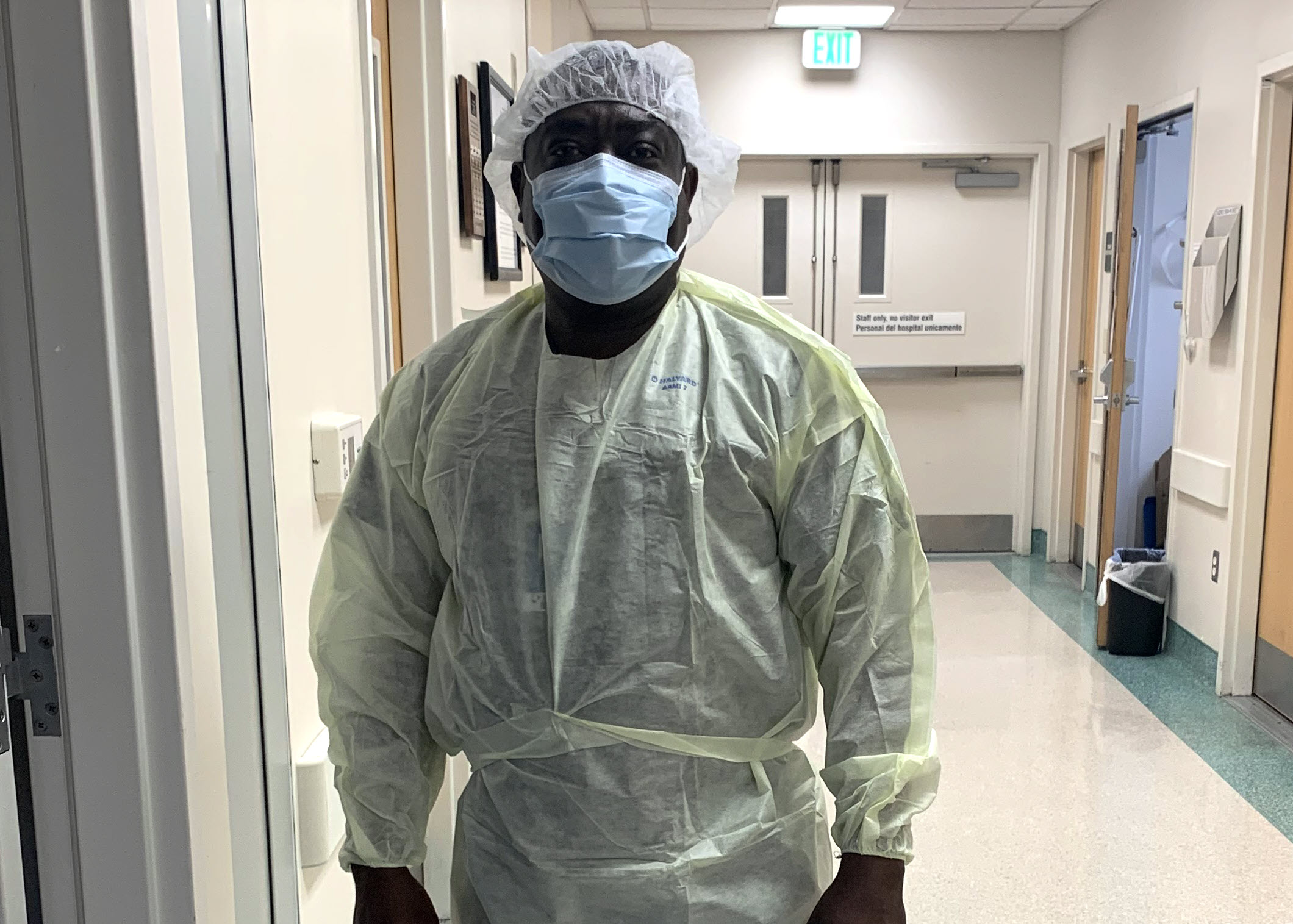 "As a CNA, you're there to care for your patients. CNAs have love for people — people who are helpless, people who cannot care for themselves. I believe I'm doing my own little part to make people happy," says Aya traveler, Peter.
Peter is so passionate about his work, he's dedicated his life to it. Originally from Cameroon, Peter worked as a nurse's aide for several years before seeking asylum in the United States in 2017. Since then, he's worked in hospitals and earned his Certified Nurse's Assistant certificate. He began working per diem in January because he wanted to grow his career.
"Aya gives me the tools and experiences I need to keep learning," he explains. As a per diem CNA, he floats to multiple facilities and units, seeing different techniques and working with all types of specialties along the way. But no matter where he finds himself, his drive is always the same. "It's not about the money," he says, "It's about taking care of people for love. For passion."
Peter feels that the COVID-19 pandemic allowed him to step into his calling. He explains that when the pandemic hit his facilities, many people quit working because they were afraid or overwhelmed. But for Peter, quitting wasn't an option.
He explains, "When you choose to work in healthcare, it's a commitment. Like in the military, when you're called to defend the nation, you don't get to quit. You took an oath. When duty calls and you have the opportunity and knowledge to assist, you do it with all that you have."
And Peter has done just that – worked tirelessly to care for COVID-19 patients in several facilities over the past few months. It's obvious in every word and action of Peter's that he's dedicated to serving his community through healthcare. Peter's advice for other CNAs? "Love what you do and give yourself to it … then you will enjoy the job. Put patient care first."
From central Africa to San Diego, Peter has touched the lives of many patients, and will continue to as long as he's able. So, what does the future hold? He hopes to continue his education and is looking into earning an RN degree. In classic Peter fashion, he plans to head "wherever duty calls."