Fast Facts
Overview
Salem Health Hospitals & Clinics is a leading healthcare organization located in Salem, Oregon. Salem Health's facilities include Salem Hospital, West Valley Hospital in Dallas and Salem Health clinics spread throughout the mid-Willamette Valley. Salem Health serves patients across Marion, Polk, Benton, Lincoln and Yamhill counties. The organization employs over 5,400 employees and 770 providers who work to improve the health and well-being of the people and communities they serve.
Magnet® Recognition
The American Nurses Credentialing Center (ANCC) Magnet Recognition Program® has designated Salem Hospital a Magnet-recognized organization three consecutive times. Magnet designation recognizes healthcare organizations for quality patient care, clinical excellence and innovations in professional practice. Today, only 7% of hospitals nationwide are Magnet. At Salem Health, Magnet is a state of mind and at the core of what is done for patients every day.
Salem Health Cancer Institute
The Salem Health Cancer Institute has been nationally accredited by the Commission on Cancer since 1952. The institute features providers, practices and services from across the continuum of cancer care. Patients receiving care at an accredited center can count on state-of-the-art services, a multi-disciplinary approach to coordinated care, information about clinical trials and new treatment options.
Award-Winning Healthcare
Salem Health has received awards, accreditation and national recognition, for its services. Salem Health has also been recognized by the Lung Cancer Alliance, The Joint Commission and the American College of Radiology, and the Salem Health Cancer Institute is accredited by the Commission on Cancer and the National Accreditation Program for Breast Centers.
Network Facilities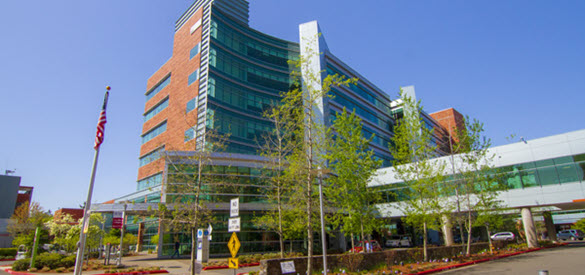 Salem Hospital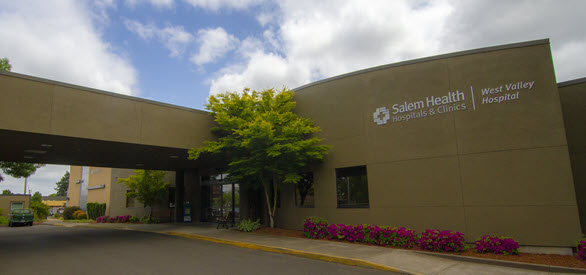 West Valley Hospital