El Centro Regional Medical Center
El Centro, CA
El Centro Regional Medical Center (ECRMC), a 161-bed, state-of-the-art healthcare facility, lies in the heart of Imperial Valley. Dedicated to the community and a vision for a healthy future, ECRMC provides comprehensive, high-quality medical services to a variety of patients. If you're looking for an assignment in a small town, centrally located to the desert, Mexico and the beach, ECRMC could be the perfect fit.
Fast Facts

Affiliated with UC San Diego Health Care Network.

Level IV emergency medical service with state-of-the-art trauma center and a heliport for superior trauma care.
Awarded Geriatric Emergency Department Accreditation from the American College of Emergency Physicians.

Earned The Joint Commission's Gold Seal of Approval® for Hospital Accreditation. ECRMC has been accredited by The Joint Commission for over 30 years.
Why You Want to Work Here
ECRMC by the numbers
ECRMC is an acute medical center that has served the healthcare needs of the Imperial Valley since 1956. Thanks to a recent $44 million expansion, what started as a 34-bed licensed hospital has grown into a 161-bed, state-of-the-art facility. The expansion allowed for construction of a new trauma center and rooftop heliport for superior care. Additionally, ECRMC offers several outpatient centers, conveniently located throughout the cities of El Centro and Calexico.
A place you can grow 
With hands-on training and education, ECRMC is the perfect place to work if you're interested in growing your talent or learning new clinical techniques.
Dedicated to the community
To ECRMC, healthcare is about more than equipment and facilities — it's about community, a familiar face and trust. They're committed to giving back to the community and offer a variety of events and initiatives, like an annual women's health and paint night and their annual asthma boot camp for children.
Meet an Aya Nurse Who's Been There
I love it here at El Centro. I feel like they're treating me like staff, like family. It's just a welcoming environment for travelers, especially for minority nurses and male nurses like me. You feel a sense of community; everybody works together for a common cause.
We have a nurse educator who goes out of her way to help. There's always somebody there for anything you may need. I've had a few bad days, not because of the staff — it was because of the workload— but there's always somebody to take over and help me out.
I met a lot of travel nurses back home in New York. They kept telling me to try California because the patient ratios are much better. I thought it was just a rumor they tell you to try to get you. But no, they're serious about the ratios. I get my breaks too!
Travel nursing has worked out really well with my schedule. I've been a barber too since I was 16 and I'm also a lieutenant in the United States Navy reserves. El Centro has been great with working around my schedule. I'm renewing again next week!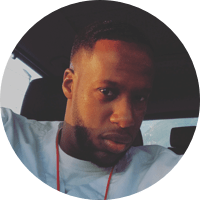 Articles, Accolades and Awards
Know Your Neighborhood
El Centro, CA
Population: 43,898
Median Age: 29.5
Average monthly rent for 1-bedroom apartment: $788
"The small town of El Centro is a great town for all kinds of people. El Centro is a safe place with lovely neighborhoods that are protected. It has great local restaurants for all sorts of travelers and residents, great public schools along with great sport programs. Jobs are easy to find, but there is competition. El Centro is amazing for all sorts of people looking to start a affordable, calm, safe and fun life." – Current resident review from Niche.com
"I love how everyone here knows each other. That is the beauty of a small town. The relationships you can establish can become lifetime relationships." – Current resident review from Niche.com
Interested in this facility?
Apply now to speak with a recruiter.
Aya offers:
Front-of-the-line access
Expedited licensure
Competitive pay
Robust support team
Automatic certificate renewals
Unit match assessments
Clinical ladder program
Paid sick leave
And so much more!
Apply Now