Alaska Native Medical Center
Anchorage, Alaska
The award-winning Alaska Native Medical Center (ANMC) offers comprehensive medical services and acute, specialty, primary and behavioral healthcare to Alaska Native and American Indian people. The medical center includes a 173-bed hospital, a full range of medical specialties, primary care services and labs, as well as a Level II Trauma Center and Level II Pediatric Trauma Center. ANMC is jointly owned and managed by the Alaska Native Tribal Health Consortium and Southcentral Foundation.
Fast Facts

First hospital in Alaska recognized as a comprehensive pediatric emergency care facility by the Pediatric Facility Recognition Program
Accredited by The Joint Commission
Why You Want to Work Here
A Mission Dedicated to Culture
ANMC's mission is "working together with the Native Community to achieve wellness by providing the highest quality health services for all Alaska Natives." This mission is unique in that it combines the mission and vision of joint owners, Southcentral Foundation and the Alaska Native Tribal Health Consortium. ANMC serves the entire Alaska Native and American Indian population of the state – an estimated 108,000 people.
Volunteering as a Foundation
With a history of giving and compassion dating back to 1967, ANMC's Auxiliary team and staff are the "heart of the hospital." The Auxiliary works to lead many different volunteer projects throughout ANMC, including maintaining the 1,000-piece Alaska Native Art Heritage collection, reading books to patients, assisting in activities like art and games and much more.
Continuous Advancement
ANMC is a pioneer of health in the Alaskan territories. The facility is now a world leader in healthcare where advanced technology meets patient-and-family-centered care.
Meet an Aya Nurse Who's Been There
"I love the city and surrounding areas. The hospital is also well staffed with adequate PPE and supplies."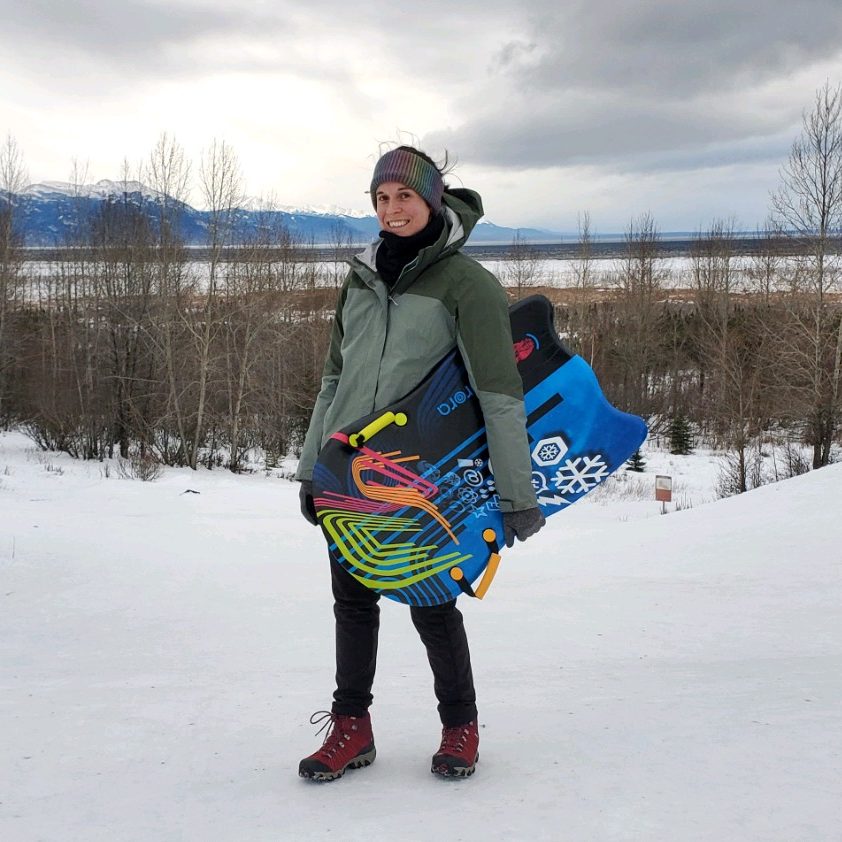 Articles, Accolades and Awards
Know Your Neighborhood
Overview
Resident Reviews
Population: 296,112
Median Age: 29.5
Average monthly rent for 1-bedroom apartment: $1,306
"Anchorage is an incredible town to live in, and a great one to visit as well! We are the gateway to the beautiful and wild Alaskan outdoors. With mountains and ocean on all sides of our small city, there is an activity for everyone." – Current resident review from Niche.com
"One of the many commendable aspects of Anchorage is their support of local businesses. Local industry is held in high regard for Alaskans, you can see it in the thriving markets and mom and pop shops around town. Fitness is also taken very seriously here, darkness and snow don't hold Alaskans back in the slightest. You can see locals cross country skiing or fat tire biking down the road in the middle of winter. If these aspects don't appeal to you maybe food will. If you're in the mood for pizza look no further than Moose's Tooth Pub & Pizzeria." – Current resident review from Niche.com
"Anchorage is a small but booming city. It is the largest and most populated city in the state and has everything a large city has but on a smaller scale. It is also one of the most diverse cities in the United States which makes it great to grow up in/raise children in." – Current resident review from Niche.com
Things To Do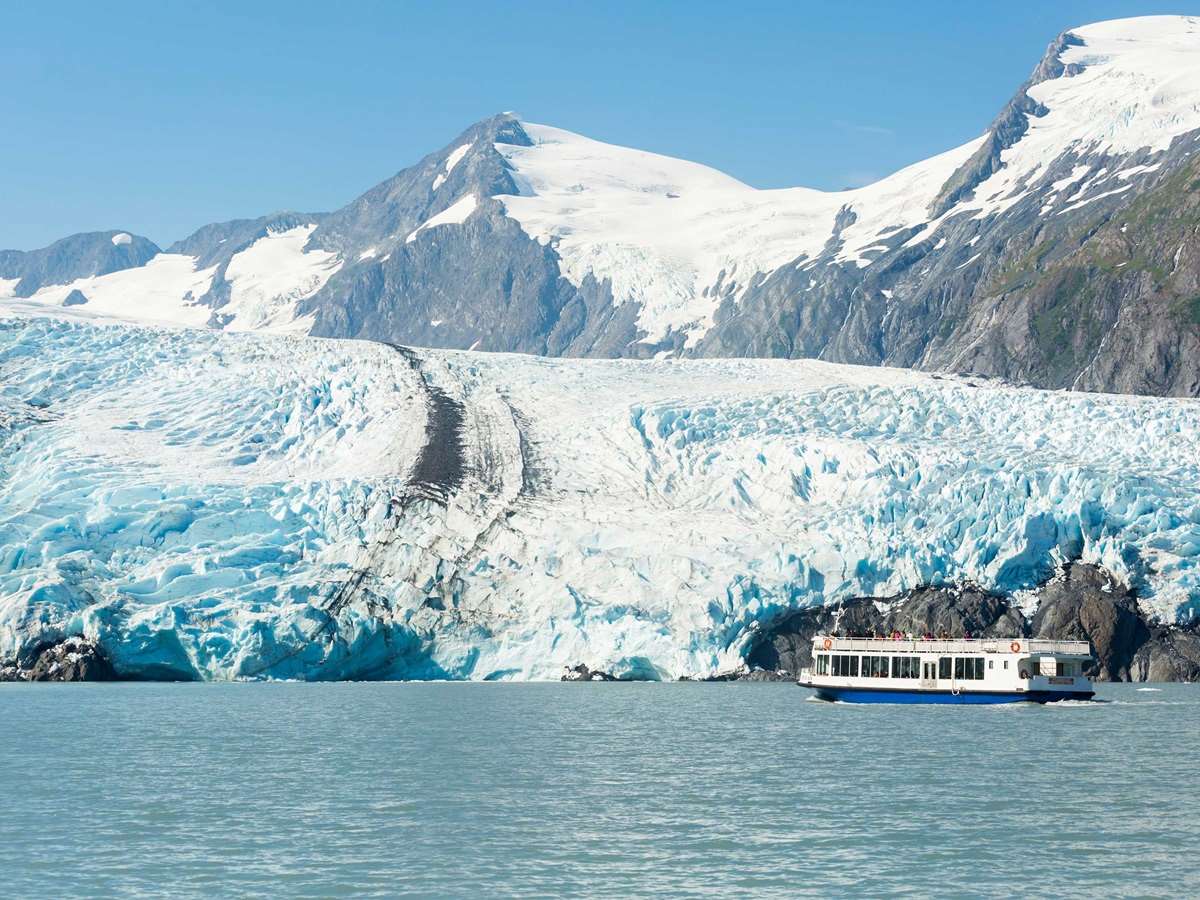 Portage Glacier
A trip to Anchorage isn't complete without a trip to the crown jewel of glaciers, the Portage Glacier. Ten stories high and several miles long, the Portage Glacier sits at the far end of a lake and is accessible by boat.
Book Your Cruise ⟶
Alaska Wildlife Conservation Center
The Alaska Wildlife Conservation Center is the perfect place to experience Alaska's wild outdoors — without literally going into the wild. The center maintains over 200 acres of spacious habitats for animals to feel at home and display their natural "wild" behavior, and takes in animals that have been orphaned and injured.
Buy Tickets ⟶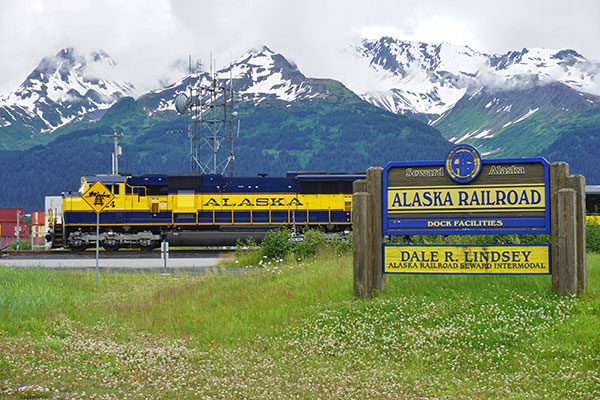 Alaska Railroad
Discover Alaska in a unique way — by train! Built in 1923, the Alaska Railroad connects many of Alaska's most popular destinations, traversing over 500 miles of remote and wild landscapes.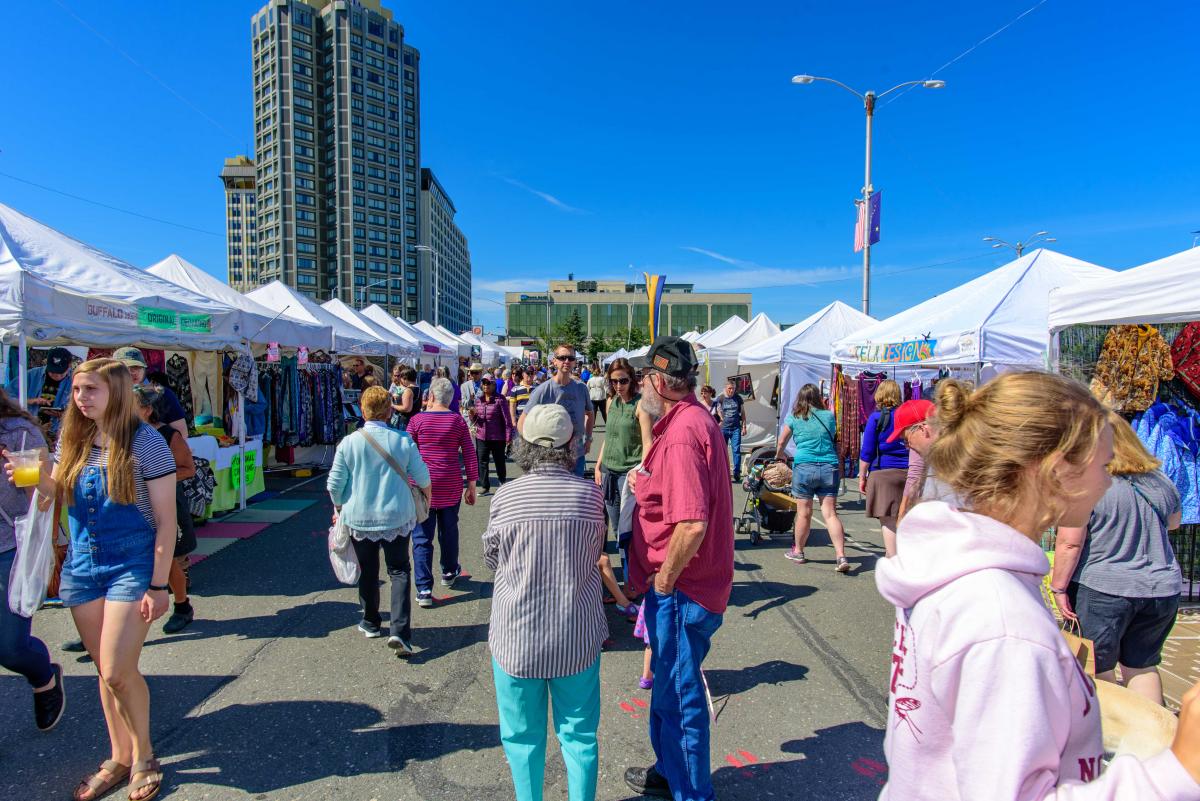 The Anchorage Market
If you're living in Anchorage, you have to make a stop (or several) at Alaska's largest open-air market, the Anchorage Market. Open every weekend over summer, the Anchorage Market has over 300 vendors with food, crafts, arts, clothing and more — all locally sourced and made in Alaska.
Learn More ⟶
Interested in this facility?
Apply now to speak with a recruiter.
Aya offers:
Front-of-the-line access
Expedited licensure
Competitive pay
Robust support team
Automatic certificate renewals
Unit match assessments
Clinical ladder program
Paid sick leave
And so much more!
Apply Now