Find Travel Pathology Jobs
Pathology Laboratory Jobs Available Nationwide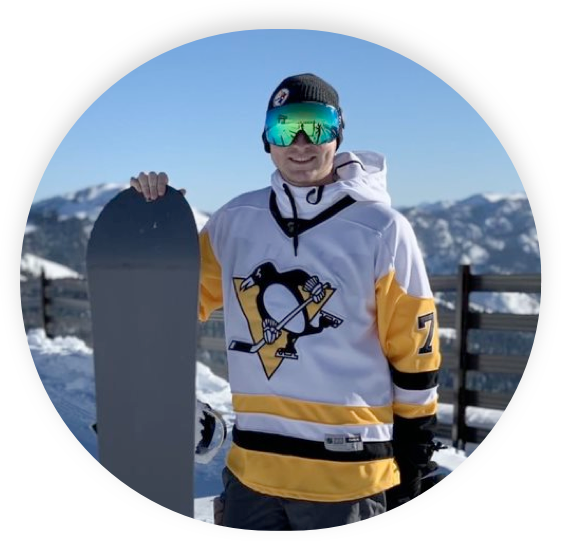 Photos of Aya Travelers: Michelle M., Mike R. and Mattie F.
Take Your Pathology Laboratory
Career

to the Next Level

Did you know that travel pathology jobs are available nationwide? That means you can take your skills on the road! See the country, broaden your clinical knowledge, make professional contacts nationwide and build your resume by targeting top facilities. If you ever decide to settle down after hitting the road, landing a quality job won't be a problem.

We have open pathology jobs in the following specialties:

We update our pathology laboratory jobs list every day, so make sure to check-in frequently!
Your Aya Healthcare
Team
If you prefer not to search for travel pathology jobs yourself, that's totally fine! Easily apply now and we'll assign you a recruiter who can walk you through the travel process. He or she will give you a call to go over your career and personal goals and will keep an eye out for jobs that match those goals.
You'll also have an entire expert team to help you along the way: a payroll liaison to make sure you're paid on time and accurately, credentialing and licensing specialists to help with the paperwork and a travel experience specialist whose only job is to ensure you have an amazing experience.
Why Do
Healthcare Facilities


Open Travel Pathology Department Jobs?

Travel jobs open when pathology staff members take leave. Many facilities also hire travelers to cover seasonal fluctuations in census. For example, a hospital in a ski resort town will likely have more patients in winter than summer. The good news for anyone interested in travel pathology jobs is there's always something open. Travel openings = job security!
How Much Do
Travel Pathology

Jobs Pay?

Pay packages vary depending on where you choose to go. Different parts of the country — and even different healthcare facilities in the same part of the country — pay different rates. But that's not all that determines your take-home pay. There are many things, like the housing and benefits you choose, that factor into your pay package as well. No matter what choices you make, it's important to note that travelers are well paid. If you're looking to maximize pay (and who isn't?!) let your recruiter know and they'll narrow the search to include only the highest-paying pathology laboratory jobs.
What
Benefits

Does Aya Offer?
Personalized Team
Aya travelers have an entire support team including an expert recruiter, credentialing specialist, payroll representative, compliance liaison and travel experience specialist.
Housing
We help with housing. Depending on the assignment, we'll provide a stipend or you can take the easy route and let us put you up.
Insurance
You'll get premium medical, dental, vision and life insurance. Everything starts day one of your assignment!
Pay Perks
We offer a 401(k) with a generous match, stipends and, on certain contracts, reimbursement for things like tuition, travel, licensing and more!
PLUS
We send holiday treats and pizza on your birthday (because coworkers become friends when you share pizza)! You'll love that warm feeling you get when your company cares about you.
Frequently Asked
Questions
How long are most travel pathology department jobs?
The average travel pathology job lasts 13 weeks, but some assignments are longer, and others are as short as 4 weeks.
Where can I make the most money in my pathology career?
That changes relatively frequently, but your recruiter can keep tabs on the market. Ask him or her for a current list of the country's highest paying assignments.
What specialties can travel?
We have open travel jobs for both histologists and pathology assistants.
What states have open jobs?
Travel pathology jobs are available nationwide. New jobs open every day. Browse the latest pathology jobs!
Ready to
Travel?
Clinical pathology clinicians — want to know more about Aya Healthcare? Visit our about us page now.