Aya Educational Services
Connecting school-based professionals with schools and students.
Students are at the heart of Aya's educational services.
Our collaborative approach ensures every student has the opportunity to succeed academically, socially and emotionally.
Our team has worked with some of the most respected educational systems and leaders throughout the country. During this time, we've developed a keen understanding of how to meet the unique staffing needs of school systems and the career goals of school-based healthcare professionals and special educators. By matching the right individual with the right school and work environment, we ensure our school-based professionals are happy, our school clients are fully staffed and ultimately, the students they serve are set up for success.
Search Jobs
Job Seekers
Ready to advance your career as a school-based professional? You're in the right spot.
At Aya Healthcare, we're passionate about improving the lives of our clinicians and educators so you can continue enriching the lives of children. We have a firm understanding of the complexities and challenges you face when seeking employment and are here to help you land the job of your dreams.
Work when and where you want.
Every circumstance is unique when it comes to securing employment. That's why we created flexible employment options that allow you to choose how and when to partner with Aya.
Aya's flexible employment opportunities include:
Contracting
Direct Placement
Contract-to-Permanent
Tele-Services Provider
Substitute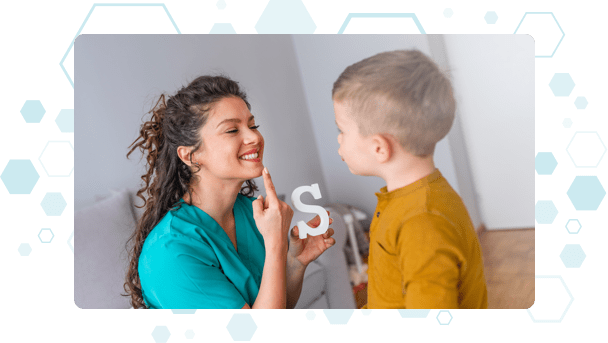 Search Educational Services Jobs
At Aya Healthcare, we take the time to understand the needs of both our candidates and clients to ensure every connection is a perfect match.
Browse Open Positions
Frequently Asked Questions
Does Aya offer benefits?
Yes! We provide company-sponsored benefits, including medical, dental and vision insurance, which start on your first day of work. You can enroll and contribute to your 401k on the first of the month following eligibility, which is working 4 consecutive months or one year from your original hire date (with at least 1,000 hours worked). After a year (with at least 1,000 hours worked) you're eligible for matching! We offer additional customized benefits such as reimbursements for continuing education courses, professional and state licensure dues and materials expenses.
If you're securing a travel position, you may choose to take advantage of tax-free subsidies to cover the cost of housing as well as meals and incidentals. There are many other benefits we can offer. Just let us know what's important to you!
How often will I be paid?
Weekly. We offer direct deposit each Friday.
What happens after I accept a job with Aya?
Once you accept a job, our compliance team will assist with the onboarding process. You will receive an agreement outlining your start/end date and the compensation details of your offer. Once approved, we will confirm your accepted offer with the client.
You will then work with your Aya team to complete the necessary onboarding documents, get your first day instructions as well as an orientation of our internal processes. You can expect to receive your reporting information within three days of your start date.
Once you start your assignment, your recruiter will check in with you regularly and be available to help with any questions or concerns you may have during your assignment.
Do I need to have an active license before I start working?
Yes, you need to be licensed in each state before you can report to work. Some states offer temporary permits that take a few days to obtain, while others have a longer licensure process. You'll have an Aya licensure specialist to help you during this process to ensure you have everything you need.
Am I under any obligation after I apply with Aya?
Not at all. Choosing an employer is a big decision. You want to feel comfortable with the agency representing you during your job search and supporting you throughout your assignment.