Happy Nurses Week!
With 4 million RNs across the USA, we have 4 million reasons to celebrate. But at Aya Healthcare, you're not a number. You're you. And we celebrate you for being the uniquely amazing, life-saving, compassionate person you are.
Upload a Video
Shout out a fellow nurse. (Friends/family/patients – hop on that gratitude train! 😊)
By submitting your video, photographs, images, or other content through this website you agree to the Terms of Use, Privacy Policy, and the Content & Likeness Release. If you do not consent to these terms, do not submit content.
Crank the Volume
You work hard. Relax and cruise to your next destination with the ultimate travel playlist!
Send an E-Card
Choose one of four hilarious e-cards to share with your RN friends on Twitter or Facebook instantly! Or you can download them to post on Instagram or send through email.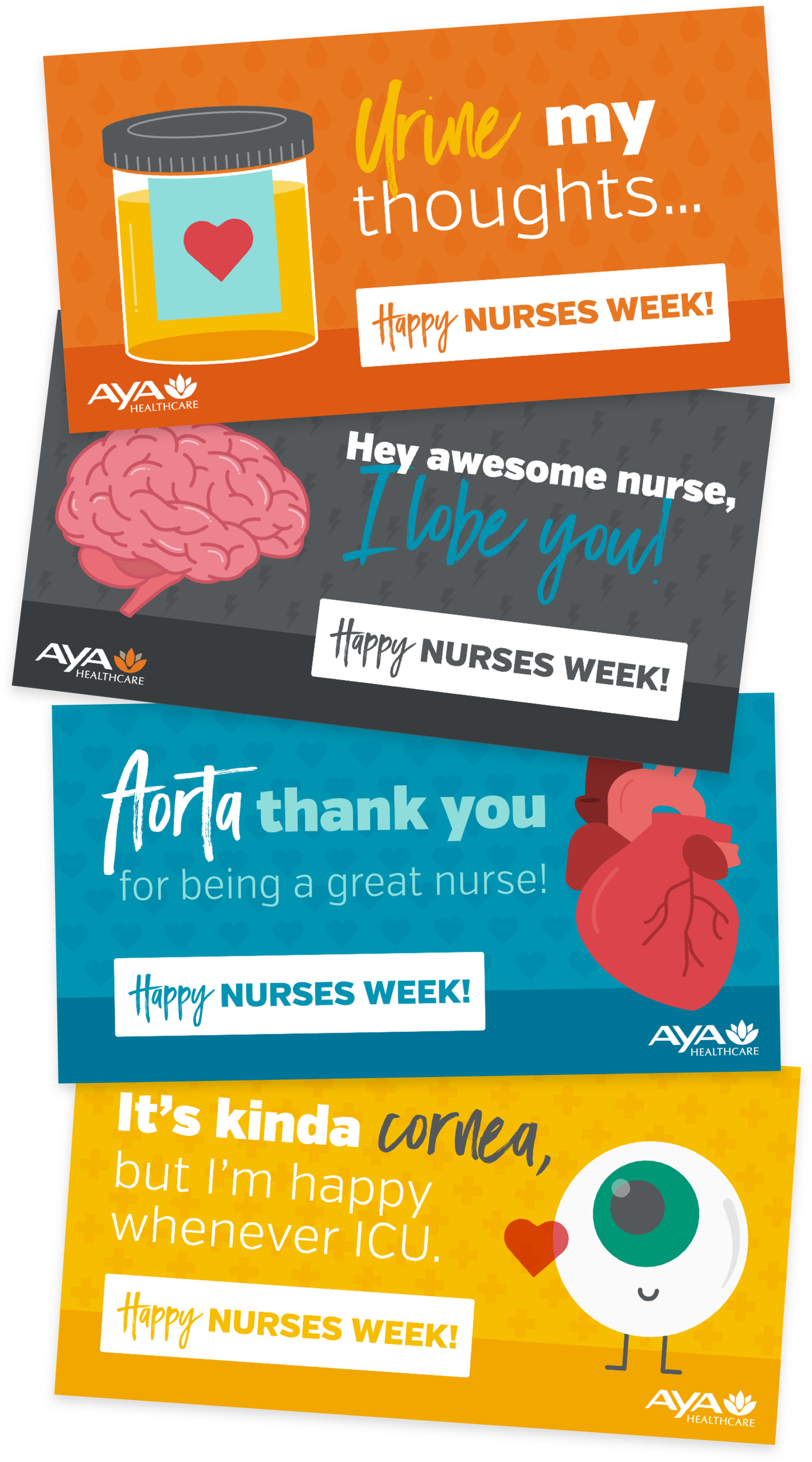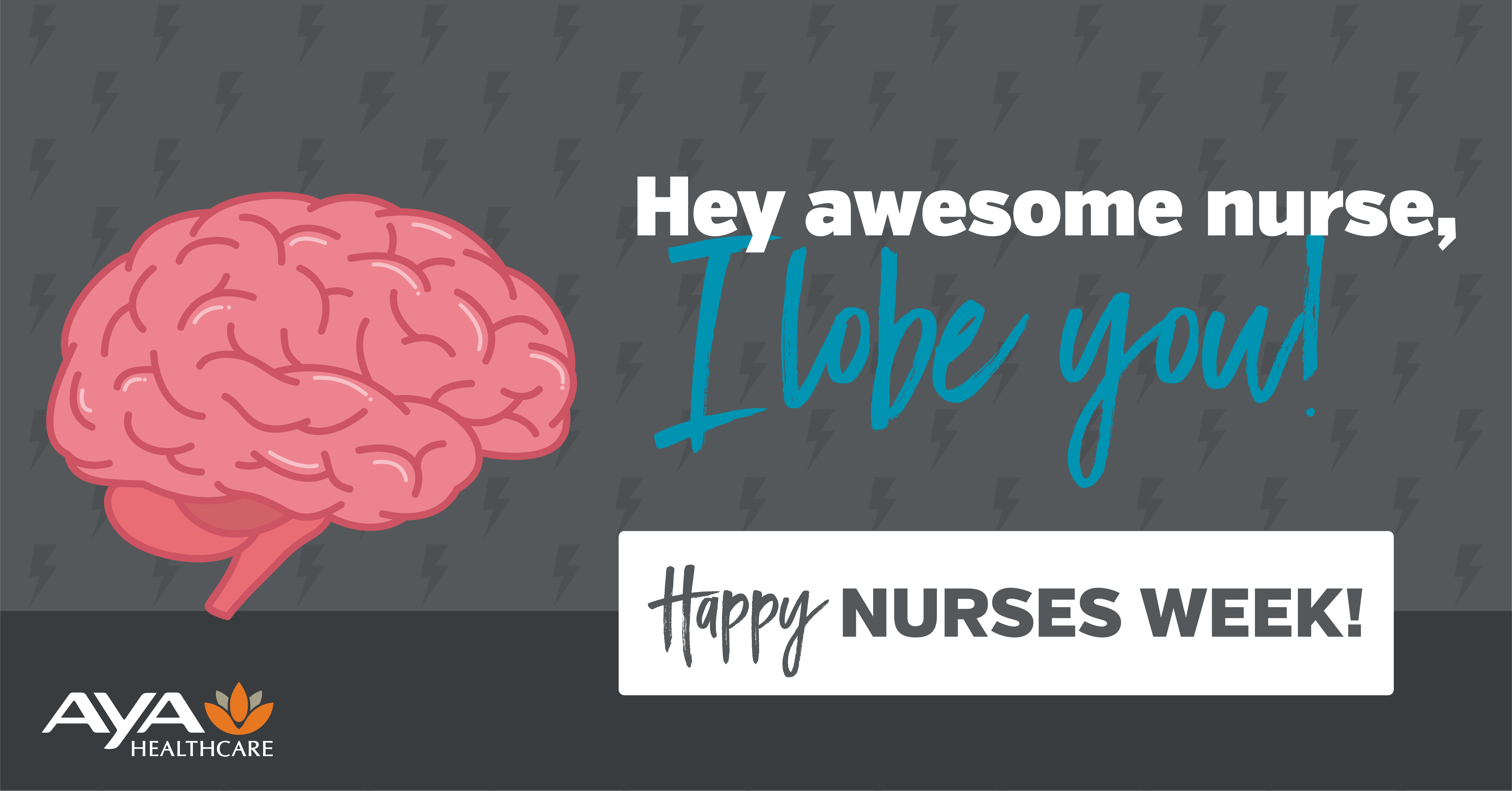 Share E-Card
THANK A NURSE (THEY DESERVE IT)
At Aya, we're in the business of helping RNs and other clinicians live their dreams through travel. We speak to hundreds of nurses every day. And as if that wasn't enough to convince us that nurses are great, it turns out, we're people too. We get sick, we get hurt, we need medical care. And when we're in need, you're there. You inspire us with your grit, skill and passion. All we can do in return is say thank you. So, from the bottom of our hearts, thank you!
If you'd like to shout out a colleague by uploading a thank you video, please do! And feel free to share this page with friends and family so they can share a shout out, because they know a nurse who deserves it! 😊