Home Health Nurse Jobs
Access Home Health RN Jobs Nationwide
Nikki S., Home Health RN
Per the U.S. Census, there are 70 million Baby Boomers. The 57- to 75-year-olds currently make up the second largest age group, making the demand for home health nurses higher than ever. There are plenty of home health nurse jobs available across the country.
At Aya, we can help you reach your goals, whether that means working in a city you want to check off your bucket list or staying close to home to make an impact in your local community. We have travel home health RN jobs as well as local contract, per diem and staff opportunities available.
Employment Types
For Home Health Nurses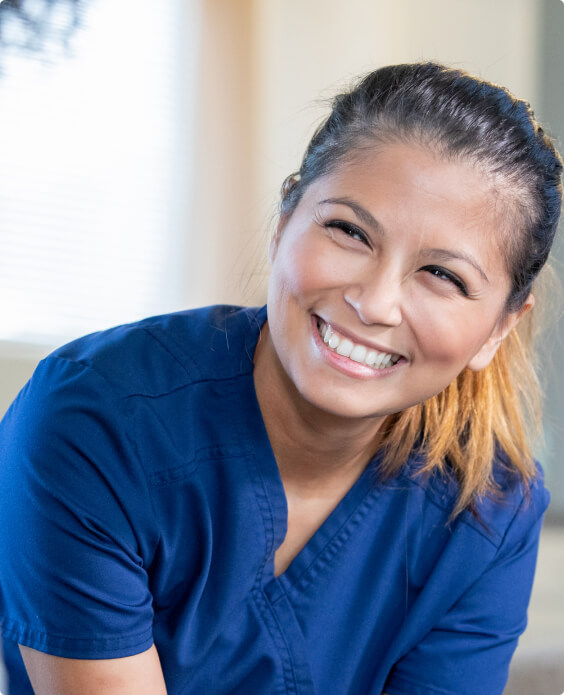 Home Health Travel Nurse Jobs
Travel home health RN jobs let you to make an impact across the country on a variety of patients. Fulfill your career goals and provide life-changing care while checking locations off your travel bucket list.
Browse travel home health RN Jobs
Staff Home Health RNs
The Bureau of Labor Statistics reports that home health nurses will grow by 33% through the next decade — this is one of the fastest growing nursing specialties. If you're interested in finding a staff position at a leading home health facility, our team can get you in the door faster than if you submit to jobs on your own.
Create my career profile
Per Diem and Local Home Health RN Jobs Near Me
PRN home health nurse jobs are a wonderful way to boost your income. You're able to pick up a few extra shifts and have full control of what works best for your lifestyle. And for anyone looking to stay close to home, our local contracts allow you to make an impact in your own neighborhood.
Find Home Health Nurse Jobs Near Me
Home Health Nurse Salary
Facilities in the same cities may offer different rates, so how much you'll be paid as home health RN varies. At Aya, we believe you should have as much info as possible when making career decisions as a home health nurse, which is why you have full visibility of pay once you log in to your Aya account. You can sort and filter, then save searches to be notified when a home health RN job becomes available that matches your parameters.
Aya is a great company to be with as a traveler. They have the most options for jobs, the team works hard together to get you everything you need to begin an assignment, and they are always available to assist you in anyway during your assignment. My recruiter has helped me throughout the years so many times and always pulls through for me. Best agency I have ever worked with.

Kelsey S.

Healthcare Professional
If you're ready to find a home health nurse job that fits your personal and professional goals register now!
Then, you can browse all jobs, view pay and facility information and express interest with a single click.