Sous Vide Chai-Spiced Apple Pie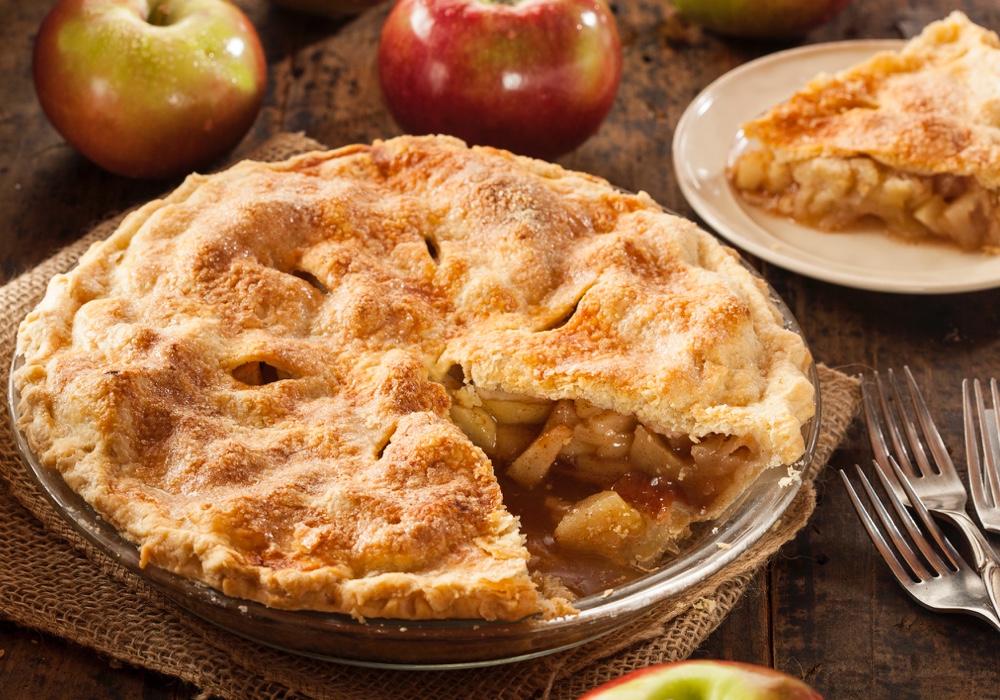 "I made this recently and it was bomb.com!"
– Lauren, MSP Operations
Sous Vide Chai-Spiced Apple Pie
Ingredients
1 cup plus 2 Tbs. (8 oz./250 g) firmly packed light brown sugar
2 Tbs. cornstarch
2 1/2 tsp. ground cinnamon
1/2 tsp. kosher salt
1/2 tsp. ground nutmeg
1/2 tsp. ground cloves
1/2 tsp. ground cardamom
1/4 tsp. ground ginger
5 lb. (2.5 kg) apples, peeled, halved, cored and cut into 1/2-inch (12-mm) slices
Grated zest and juice of 1 lemon
2 disks basic pie dough
1 egg white, lightly beaten
1 Tbs. turbinado sugar
1 cup (8 fl. oz./250 ml) heavy cream
2 Tbs. maple syrup
Directions
Prepare an immersion circulator for use according to the manufacturer's instructions. Preheat the water to 160°F (71°C).
In a large bowl, mix the brown sugar, cornstarch, cinnamon, salt, nutmeg, cloves, cardamom and ginger. Add the apples and lemon zest and juice and toss to coat evenly. Place the apple mixture and its juices in a large vacuum bag, arranging the slices in a single layer, and vacuum seal closed.
When the water reaches 160°F, lower the bag into the water bath and clip the top to the basin side. Cook for 1 to 2 hours.
When the apples are ready, remove the bag from the water bath. Transfer the contents to a large saucepan. Cook over medium heat, stirring often, until the juices thicken, about 10 minutes. Spread the apples on a baking sheet. Let cool.
Preheat an oven to 425°F (220°C). On a lightly floured work surface, roll out a dough disk to a 12-inch (30-cm) round and transfer to a 9-inch (23-cm) pie dish. Add the apple filling. Roll out the remaining dough. Place on top of the pie. Trim the dough overhang, then pinch to flute the edge. Cut 3 to 5 small vents on top. Brush with the egg white, then sprinkle with the turbinado sugar.
Transfer the pie to a baking sheet. Bake until the crust is light golden brown, about 25 minutes. If the edges begin to burn, cover them with aluminum foil. Reduce the oven temperature to 375°F (180°C) and continue baking until the crust is a deep golden brown, about 20 minutes. Transfer to a wire rack.
In a bowl, whip the cream to soft peaks. Stir in the maple syrup. Serve the pie with the cream alongside. Serves 8.