Roasted Garlic Mashed Cauliflower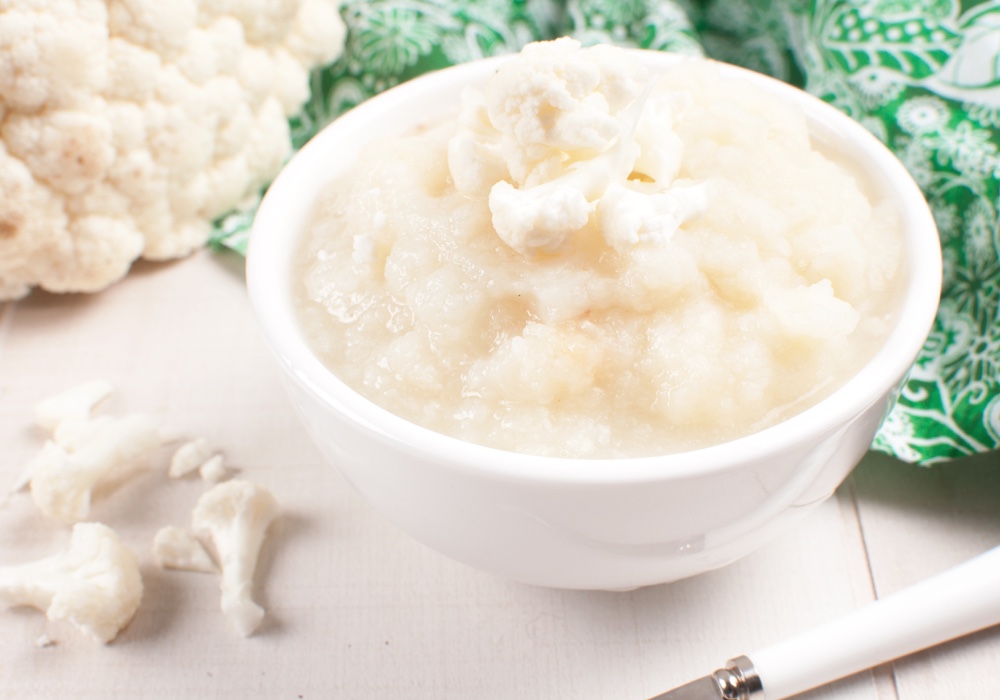 "I tried this recipe for the first time last Thanksgiving. I love that it's a way to sneak healthy vegetables into a holiday meal."
– Amy, Nutritionist
Roasted Garlic Mashed Cauliflower
Ingredients
8 cloves garlic, unpeeled
2 Tablespoons extra-virgin olive oil
2 heads cauliflower, trimmed into florets
1/3 cup low-sodium chicken stock
3 Tablespoons melted butter or ghee
2 teaspoons fine sea salt
¼ teaspoon freshly ground black pepper
Chopped fresh thyme for garnish
Directions
Preheat the oven to 425F
Put the garlic in a small heatproof dish and drizzle with olive oil. Cover and roast for 15 minutes. Set aside to cool.
While the garlic is roasting, put the cauliflower in a saucepan with ½ inch of water/ Cover and steam over medium-high heat for 10 minutes or until tender. Drain well and transfer the cauliflower to a food processor.
Squeeze the papery garlic skins to release the cloves. Discard the garlic skin. Add the garlic to the food processor along with the stock, butter, salt, and pepper. Process until smooth and fluffy. Transfer to a serving bowl, garnish with the pepper and thyme, and serve warm.