Garlic Mashed Potatoes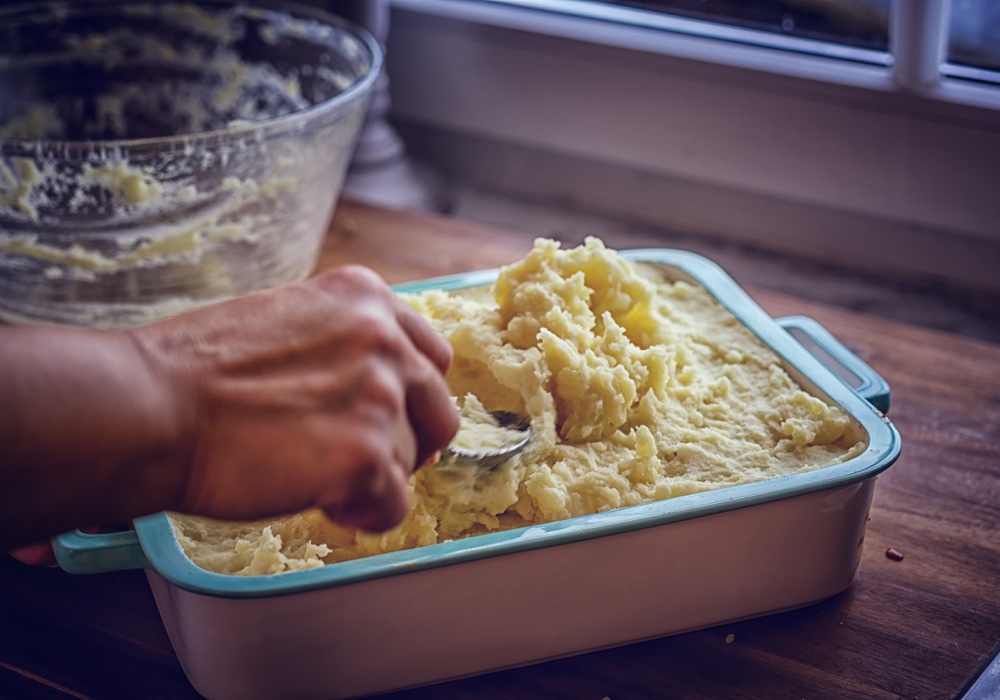 "This was my mom's recipe. Cooking was her favorite pastime. Everyone loved her dishes, especially these mashed potatoes."
– Jessica, Corporate Recruiter
Garlic Mashed Potatoes
Ingredients
1 ½ lbs red potatoes, quartered and skins left on
1 ½ tsp Kosher salt, divided
¼ tsp black pepper
1 tsp garlic powder
½ cup sour cream
½ cup grated Parmesan cheese
¼ cup butter
Directions
Place potatoes in a large pot and add enough water to cover. Stir in 1 tsp of the Kosher salt. Bring to a boil, reduce heat, cover and simmer 20-25 mins.
Meanwhile, place the remaining ½ tsp of salt, pepper, garlic powder, sour cream, Parmesan cheese and butter in the bowl of an electric mixer.
When potatoes are done (pierce easily with a fork), remove from heat and drain. Add the potatoes to the bowl with the other ingredients and mix on medium speed until mostly smooth, or to desired consistency.