English Scones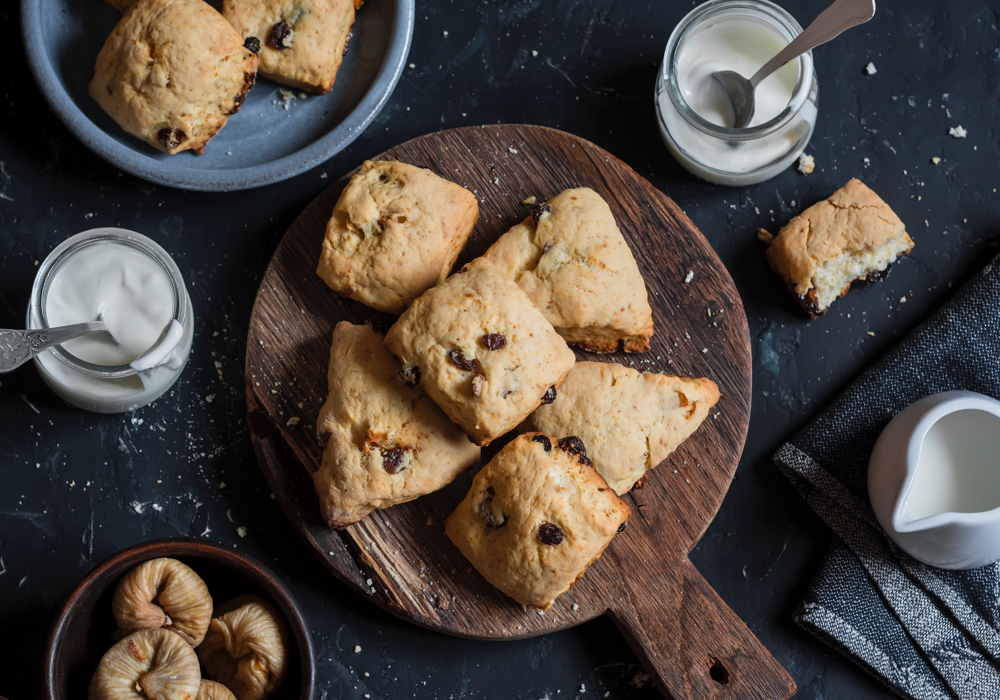 "My mom is Canadian and grew up with a lot of English influences in her house. These are always a hit in our house and what we eat every Christmas morning before we open presents."
– Jennifer
English Scones
Ingredients
2 cups flour
1/4 cup white sugar
3 tsp baking powder
1 tsp salt
1/3 cup butter
1 cup raisins
1/2 cup milk
2 eggs
Directions
Combine flour, baking powder, salt, sugar in mixing bowl. Stir well to blend. Cut in butter until mixture resembles course meal. Stir in raisins. (Use a fork)
Add milk, 1 whole egg, add 1 egg yolk (reserve the whites). Stir with fork until moistened. Use Kitchenaid (or mixer) to knead the dough. You may want to add a little extra flour at this point.
Flour up your hands and get the dough out onto a floured board and knead the dough. Have a small bowl of four handy as you will need to use it often to flour the board and your rolling pin.
Roll out dough, cut into wedges which is traditional or cut with a circular cookie cutter.
Brush with beaten egg whites and sprinkle with sugar.
Bake at 425 12-15 minutes.