Find out why we're nationally recognized as a best place to work.
2023
Best Staffing Firms to Work For
Staffing Industry Analysts
2023
Best Workplaces for Millennials
Fortune
2022
Best Workplace in Healthcare
Fortune
2022
Best Places to Work in San Diego
San Diego Business Journal
We believe in taking care of you.
We work to ensure you have the resources needed to succeed in both your professional and personal life.
Generous 401k Match
Enroll in Aya's 401k plan after 120 days of continuous employment. Aya matches 4% of your 5% contribution after one year.
Unlimited Time Off
Aya offers unlimited vacation (referred to as discretionary time off, or DTO).
Premium Insurance
Aya provides free medical, dental and vision insurance for employees that starts on day one of your employment, plus a short-term disability plan that can be used after 90 days of employment. We also offer a robust Employee Assistance Program, life insurance and AD&D.
And Much More
Birthday and work anniversary recognition, a wellness program with weekly virtual yoga, boot camp, barre and meditation classes and celebrations throughout the year are just a few of the things you'll enjoy as an Aya team member.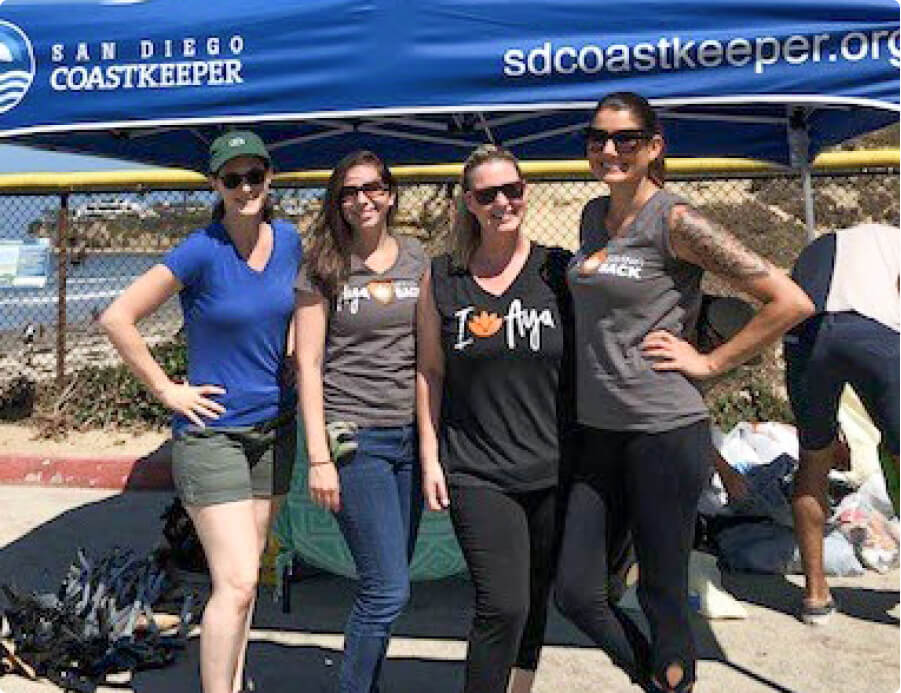 We believe in giving back.
Aya's company culture is rooted in giving back and we have a legacy of focusing our dollars, in-kind product donations and employee volunteerism to key areas to drive progress. We focus on five philanthropic pillars: access to healthcare and education for the underserved, food security, safe shelter and equity. To empower our employees to be agents of change, we're proud to offer year-round opportunities to donate, volunteer and advocate for causes that are important to you — including an annual company match for monetary donations and/or volunteer time!
We believe in having fun.
We work hard and we play hard! To help build comradery, we have frequent events outside of work. From happy hours to team-building scavenger hunts, forming closer bonds with each other helps us do our best work. We celebrate our team members and the important work they do every single day.
We also believe...
Exceptional is the rule
Everyone at Aya takes personal responsibility for making each interaction, journey, solution and experience a truly exceptional one.
No two solutions are the same
Cookie-cutters are for cookies. We know every person and situation is special and we take the time to know and understand them so we can meet their needs on their terms.
We're made of action
We're a company of builders, makers and doers. We don't believe in red tape and bureaucracy. We believe in taking the initiative and solving problems for our clients, clinicians and ourselves.
There's always a better way
We believe in using data and tech to continually improve, innovate, invent, refine and redo our processes. We're not afraid to do things differently if it helps us deliver a more exceptional experience.