Love is love is love. Happy Valentine's Day.
The cards. The candy. The calculated efforts to upsell you on chocolate roses in the checkout aisle.
If you've walked into a grocery store lately the thought that Valentine's Day can be … a bit much … may have crossed your mind. But behind the oversized teddy bears and overpriced flower bouquets is a sentiment far less artificial. Love.
That's what this day is really about. And that's what we're celebrating.
Here's to you. Our brave and wonderful travelers who make the world a better place. We hope you find all kinds of love this year.
"Friendship is the only cement that will ever hold the world together." – Woodrow Wilson
What would this world be without friends? We laugh together, eat brie together … drink pineapple drinks by the sea together. (I'll stop rhyming, I promise.)
Kayla and Megan believe travel nursing with a friend is the way to go. Kayla says, "Megan and I definitely travel well together. It can be hard when you go to new hospitals, but she understands." Megan agrees, explaining, "Having a travel partner makes it so much easier for me. She pushes me to go out and explore."
P.S. Last year Kayla found more than platonic love. She met her boyfriend, a fellow nurse, on her very first assignment in Phoenix, Arizona. "Who would've thought I'd have to cross the country to meet the man of my dreams?" she asks with a laugh. "It was meant to be."
"If I know what love is, it is because of you." – Herman Hesse
Friends for a decade before dating, Tyler and Brandon finally decided to hit the road … together.
The couple wasn't unhappy with their staff jobs, but they did want to see more of the world. As Tyler explains, "Traveling isn't just about leaving what you hate, sometimes you have to leave what you love." Luckily for some people, they get to bring what they love with them wherever they go.
Their flexible travel nursing schedules have allowed them to be together and see it all, including Europe — for a month and a half!
"To love oneself is the beginning of a lifelong romance." – Oscar Wilde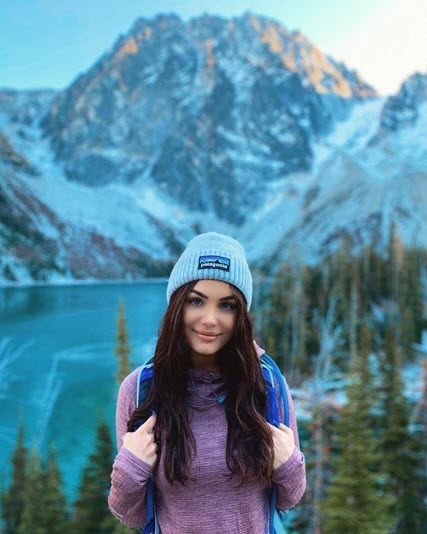 Relationships, including the ones we have with ourselves, aren't always easy.
Adventure and self-discovery can be painful at times. Aya travel nurse Magdalena said it best, "There are days when I'm hiking, and I think 'I don't feel like being here.' Despite my legs screaming and my mind begging me to TURN AROUND, I continue to push myself and 99.99% of the time once I reach my destination, I'm always glad I fought through the valleys to reach the peaks. That's what travel nursing has taught me — to push myself, get out of my comfort zone, grow and to keep going, no matter how scared I am."
Sometimes a walk in the park (or up a mountain) isn't a walk in the park. But when you commit to loving yourself enough to continuously work on yourself, it's always worth it.
"I sustain myself with the love of my family." – Maya Angelou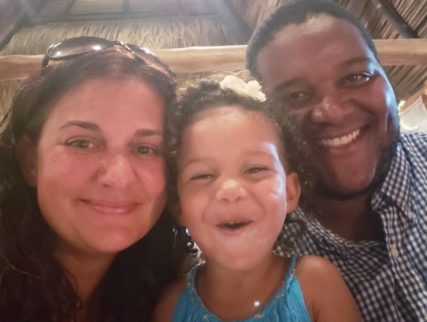 Travel nursing with a toddler isn't at the top of everyone's bucket list. Lots of people don't even consider traveling with a family a possibility, but Aya travel RN Lauren highly recommends it.
She believes the lifestyle brought her family closer together. "I don't feel like it's taken time away from my family," she explains. "Actually, it's the opposite. The flexibility has helped us do more things together and get out of that daily grind."
"With travel nursing, you do as much or as little work as you want," she says. "That's one of the nice things about it." She sums up her thoughts on travel and family life asserting, "I'm so much happier than I was as a staff nurse."
"There is nothing in the world truer than the love of a good dog." – Mira Grant
In this author's (totally unbiased) opinion, this might just be the highest form of love. Just ask another impartial judge — my dog, Bella.
Look to the great outdoors and you'll find Aya travel nurse Kristen and her adorable Goldendoodle, Beckett. "I love traveling with my best buddy because she's always up for whatever adventure we find. She's the absolute best pup and hiking companion I could ever ask for!" Kristen says.
Kristen and Beckett are currently obsessed with Seattle, Washington and the surrounding wild. They're living their best lives exploring the Pacific Northwest. Anyone else have a serious case of FOMO?
If traveling has brought love into your life — any kind of love — feel free to leave a comment below!