Aya Partners with Beauty Bus Foundation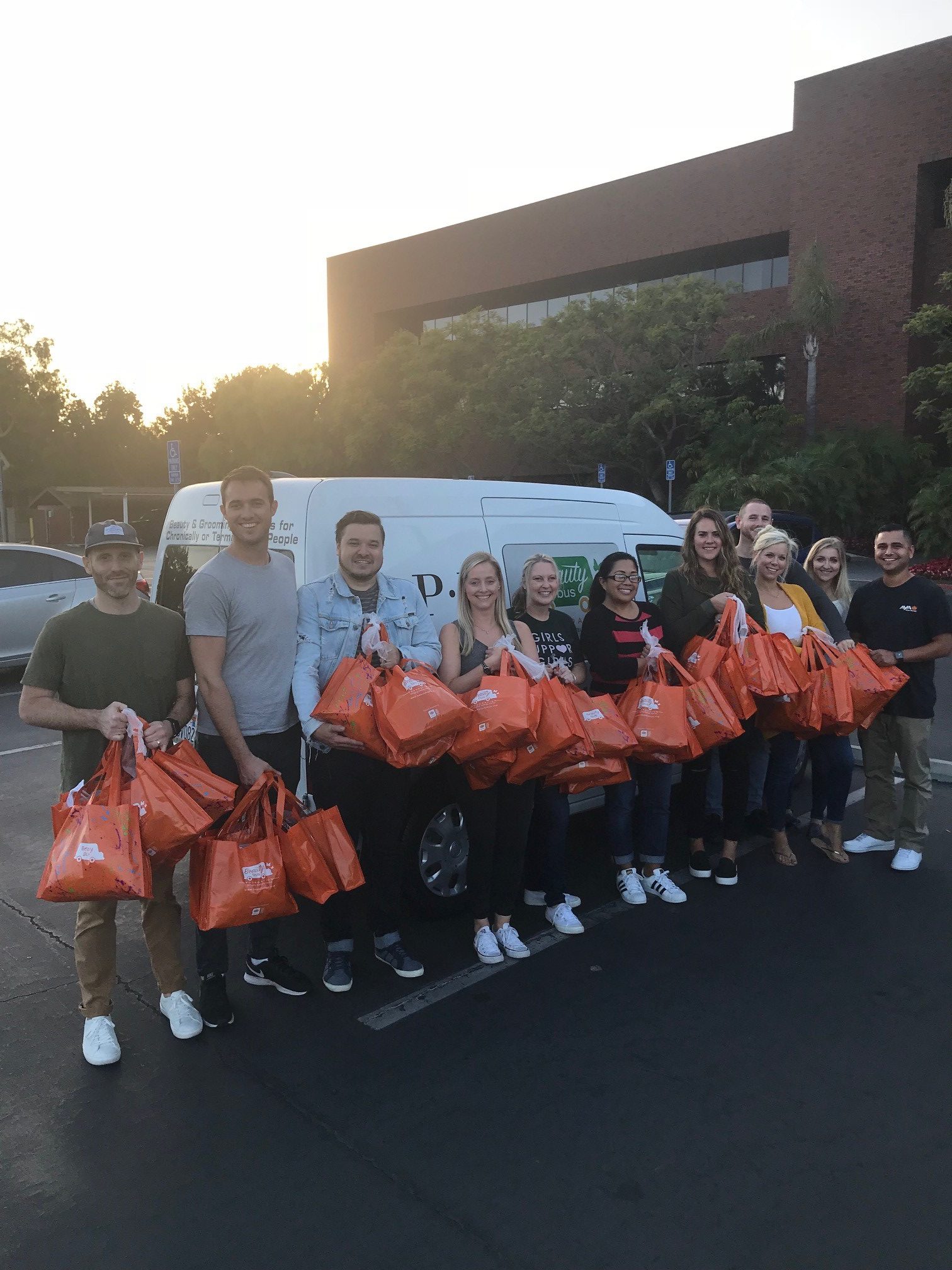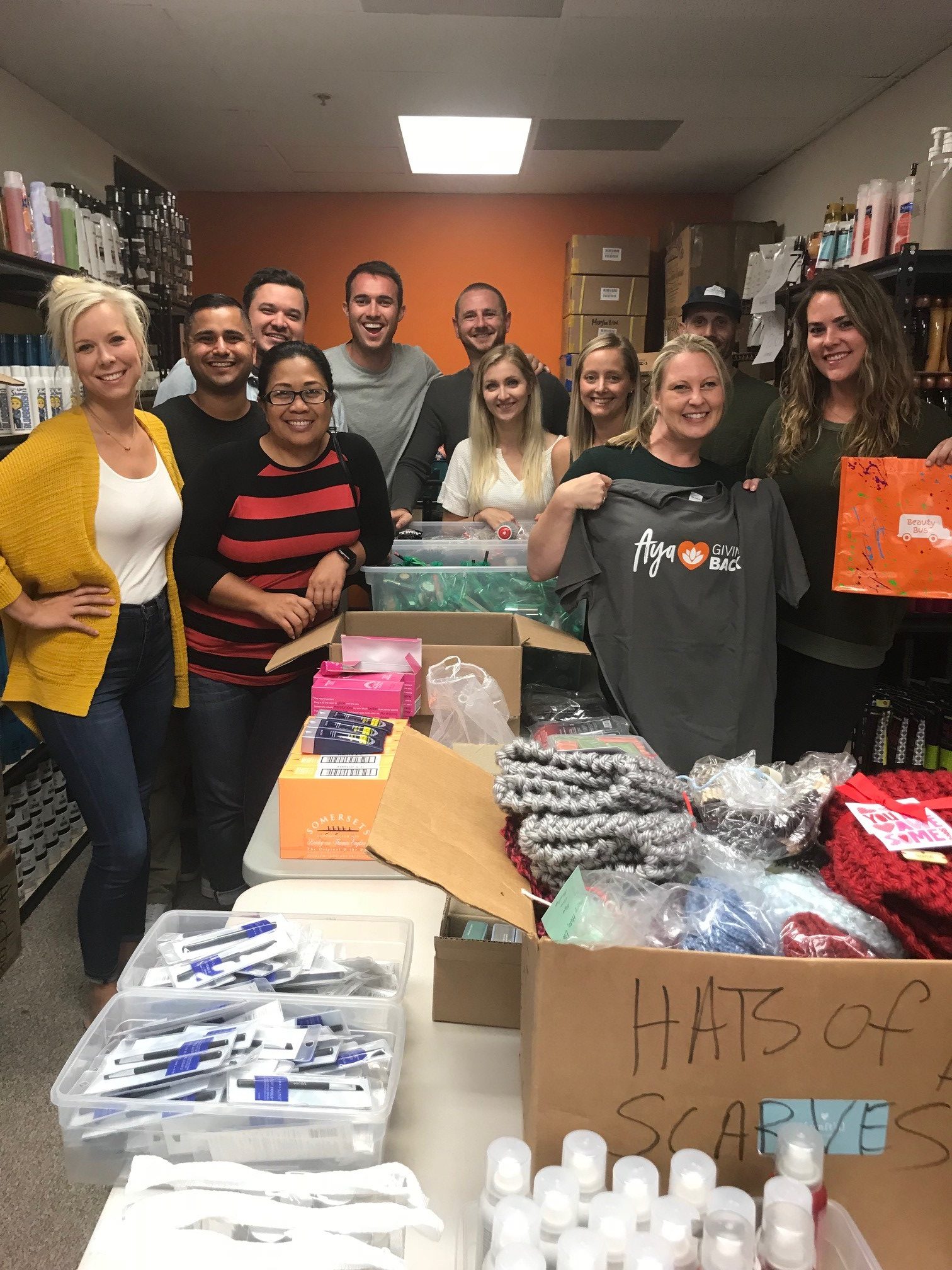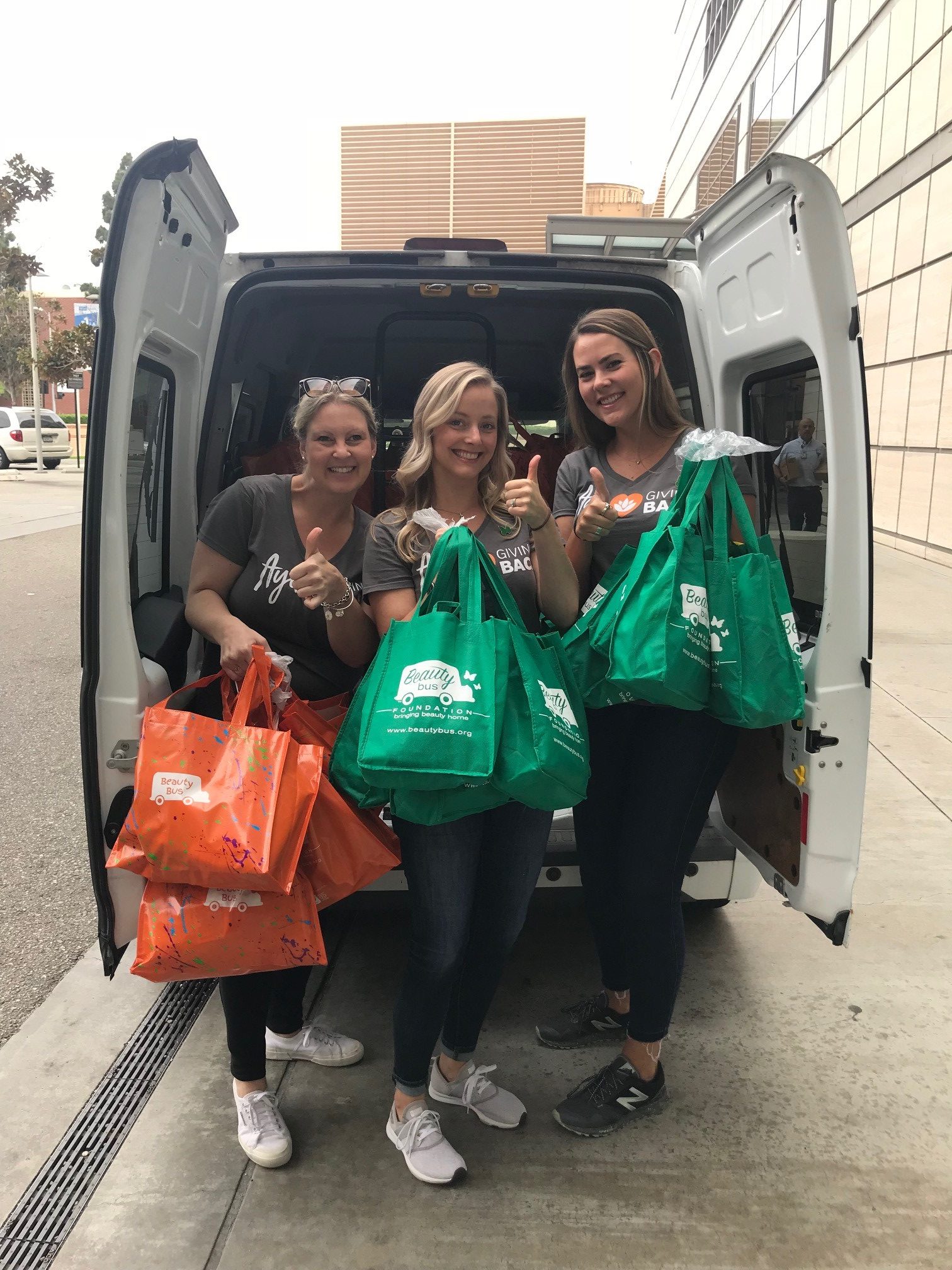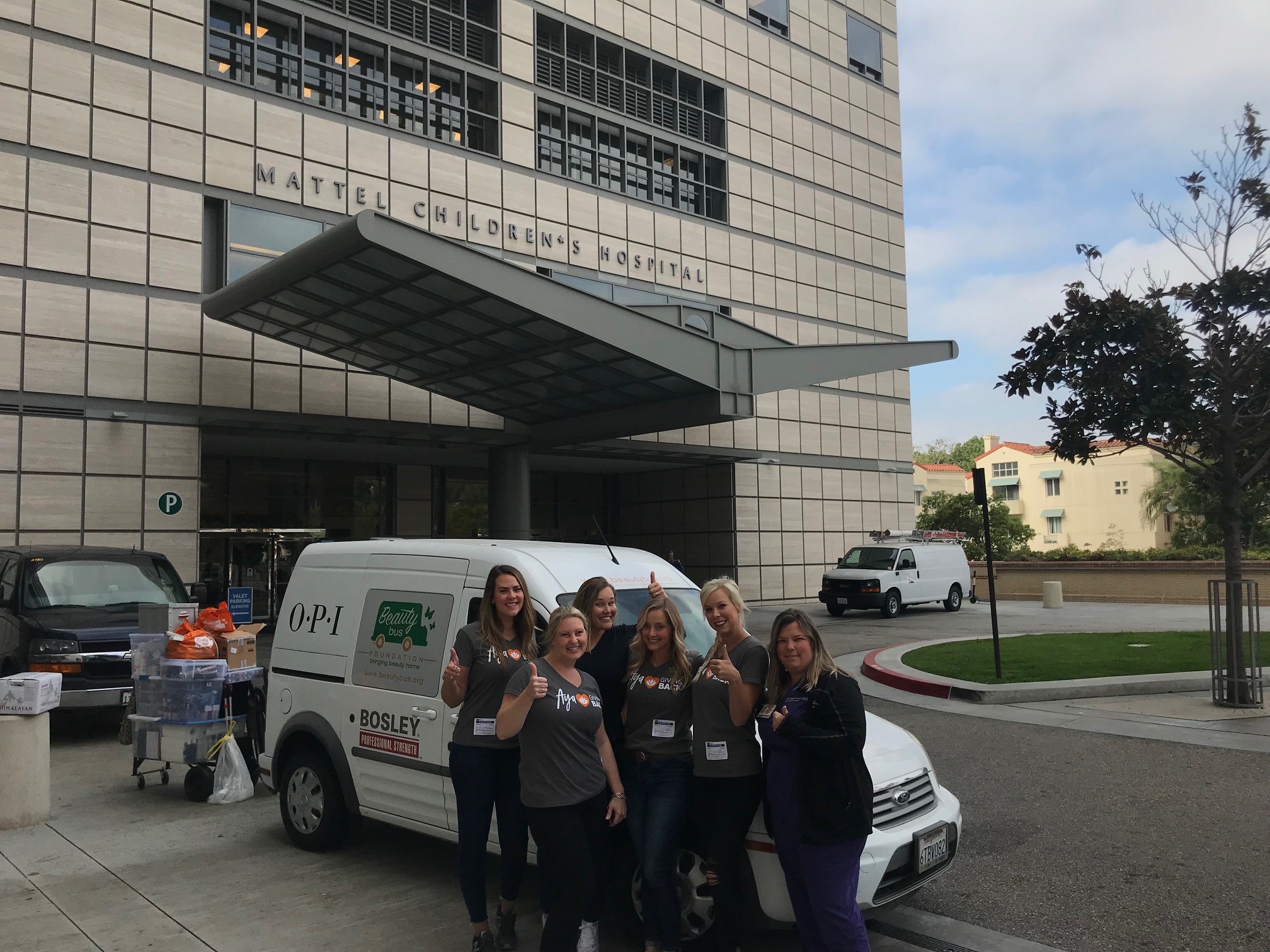 Aya recently partnered with Beauty Bus Foundation, an organization that provides beauty services to seriously ill patients and their caregivers to brighten their day during a difficult time. Aya contributed $5,000 to sponsor a pop-up salon at UCLA Mattel Children's Hospital where Aya employees helped assemble and distribute almost 150 goody bags! Volunteers also met the Beauty Bus team at UCLA to give patients and their caregivers haircuts, facials, glitter tattoos and makeup applications.
Thank you to everyone who donated to help Aya deliver almost $1,000 worth of beauty products to support this special cause!