A Very Aya Healthcare Halloween
Happy Halloween from all of us at Aya Healthcare! Every year, our teams perform hilarious skits and go all out with clever costumes for our annual contest.
This year we hosted the festivities outside of our San Diego corporate offices. Teams took advantage of the outdoor space to add elements like a bounce house and smoke. A few of our four-legged friends even joined the fun! View all of the photos in our Facebook album here.
2017 Halloween Costume Contest Winners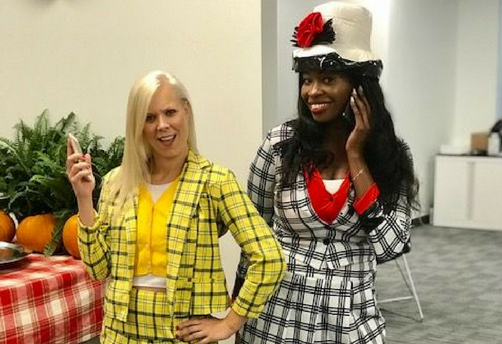 Best Duo: "Clueless" by Miriam E. and Kara D.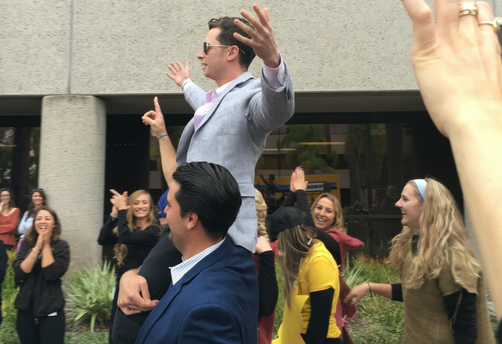 Best Skit: Cornhole by Aya's Accounts Receivable department.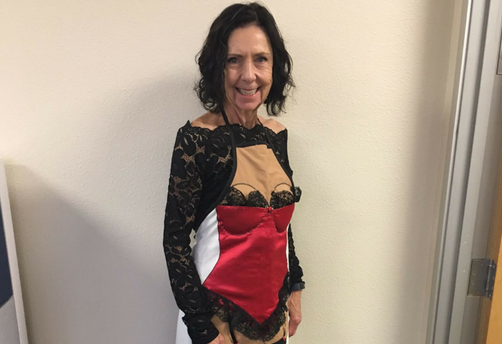 Best Five Minute Throw Together: French Maid by Patricia C.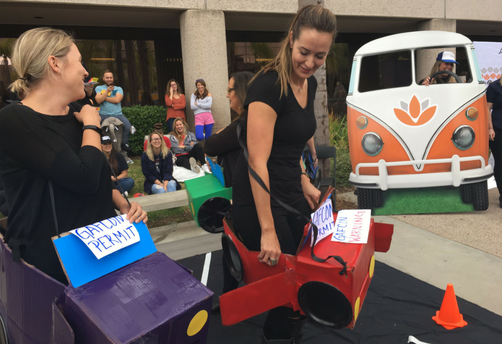 Best Overall Group: "Parking Crisis" by the Aya Partner Network department.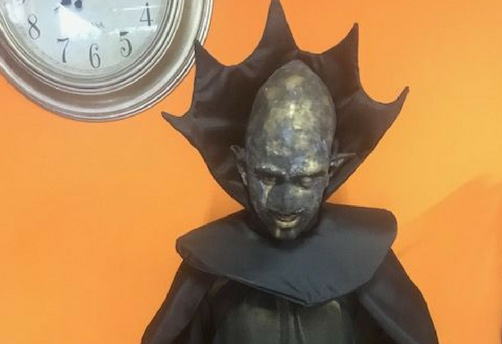 Best Overall Individual: "Scary Creature" by David V.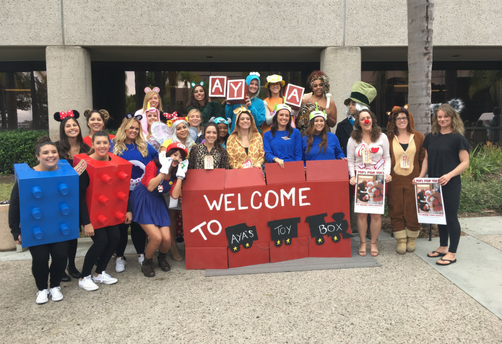 Most Original: "Toys 4 Tots" by Aya's Credentialing team.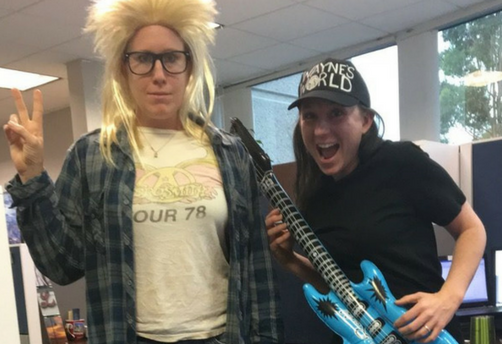 Funniest: "Wayne's World" by Cory B. and Emily H.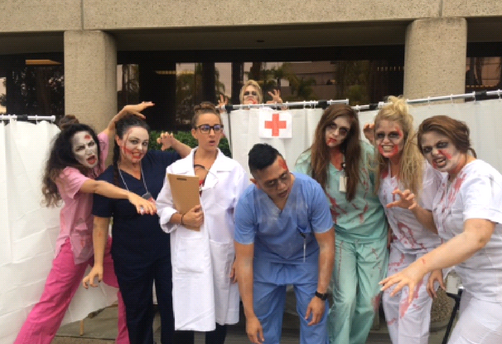 Scariest: "Working Dead" by Club Aya Recruiters.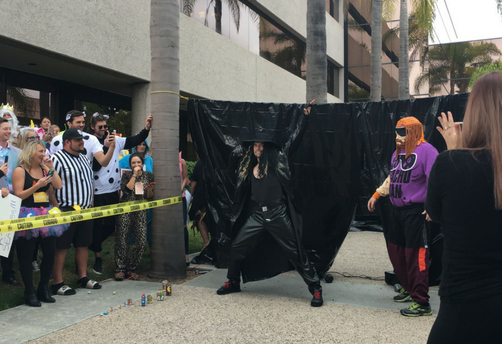 Most Likely to Get the Cops Called: "WWF" by Business Development and Client Review teams.
Watch the Facebook Live Featuring a Few of the Winning Costumes