Aya Awards Ten Deserving Nursing Students with Scholarships
Dreaming of becoming a nurse? What about a travel nurse? At Aya, we're dedicated to helping aspiring travel nurses join this incredible workforce.
That's why we created the Aya Healthcare Future Travel Nurse Scholarship. Each year, the clinical leaders on our selection committee award (up to ten) $1,000 scholarships for nursing students.
This year the committee chose ten promising applicants. The recipients share a love of nursing, wherever it may take them.
Without further ado … meet the winners!
Anna Heitzenrater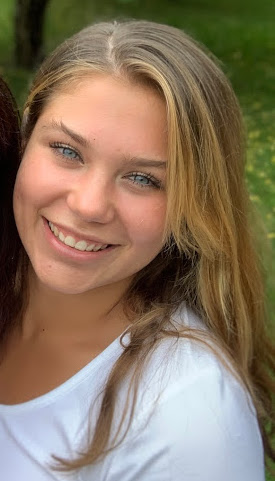 "Ever since I was a little girl, I have always enjoyed helping people and have gotten joy from hands-on service to others. I love to see how I can affect other people's lives and I am beyond excited to see how I can reach people through my nursing career."
Ashaunte' Johnson
"When I plan for my career in nursing five years down the line, I picture a strong foundation of med-surg and critical care skills that will further my path into becoming an amazing Nurse Anesthetist for civilian hospitals as well as for my battle buddies I currently serve with in the Army Guard. I will have mastered fluency in American Sign Language because I believe that patients without an audible voice still need to be heard and advocated for."
Hannah Keating

"I am beyond excited to become a nurse. I have a passion for the human body, and above that I have a heart for people. I am looking forward to the impact I can make on patients and their family. We have all received medical care, and from my experiences I feel as though it is the nurse that makes the biggest difference on the patient experience. I look forward to being the reason why people may catch a glimpse of hope in their circumstance."
Heather Foley


"I am really looking forward to learning more about how to utilize scientific evidence-based practice in order to inform treatment planning and clinical decision-making. I also love learning about nursing research, health informatics, nursing leadership, healthcare ethics, and patient safety. Similarly, I am extremely passionate about advancing the nursing profession forward & providing comprehensive healthcare services to vulnerable, underserved populations."
Jesse Gutierrez

"I am looking forward to taking ownership of patients and providing the best and utmost competent care that I can to them. Not only am I looking forward to guiding the care of my patients, but I am looking forward to where the field of nursing will take me. I know for sure, once I gain experience, I will embark on the journey of travel nursing to gain experience, to learn new skills and techniques, but to also have fun."
Karilyn Brayall
"My goals for my nursing career revolve around furthering my education and capabilities. I'm very interested in surgical and emergency medicine, but I'm looking forward to exploring the variety of specialties during my clinical rotations. Upon completion of my associate's degree, I plan to begin my career while I obtain my bachelor's degree in nursing. My goal is to become a travel nurse with Aya Healthcare because I want to explore the world and treat a variety of patients."
Kenzie Cowan
"There are numerous things that I am looking forward to while pursuing a nursing career. One of the most important things, for me, is being able to make a difference in someone's life. That difference can be with lifesaving interventions or may be as simple as providing explanations to patients and their families in their times of need. In addition to this, I am also looking forward to being an advocate for my patients. Having a trusting nurse-patient relationship is so critical for their care and comfort. Being able to create a bond with my patients to provide a voice for them when they are unable to do so is highly important to me. Lastly, I look forward to learning each day."
Marlorie Pierre
"I look forward to advocating for my patients and ensuring that they feel informed and in control during every step of their care. I am also looking forward to getting to know my patients and caring for them physically as well as mentally and emotionally. I seek to start my nursing career as either a pediatric or labor and delivery nurse. I am looking forward to clinical in these settings next year to help me decide which I will pursue after graduating."
Monserrat Castellanos
"Nursing is a challenging career that will allow me to make a positive impact in people's lives every single day I go to work. I believe I have the patience and dedication to provide exceptional care to my future patients. My own health issues have only provided me with more motivation to continue my education and fulfill my dream of making a difference in people's lives through nursing. Once I graduate, I plan to work as a registered nurse in the NICU."
Paolo Aranoff
"I am looking forward to putting my newfound scientific knowledge to work as an ICU nurse. My main goal after nursing school is to get a job in the ICU. I believe that the ICU is where I will be challenged the most in a technical manner, and it is also where I will continue to maximize my learning potential. During the last few weeks of my mom's illness, I spent a lot of time in the ICU, and, because of that, it seems like the place where I can best put my empathetic skills to work."
Congratulations to the Aya Healthcare Future Travel Nurse Scholarship winners! We're so excited to be part of your educational journey.
Interested in applying for this nursing school scholarship? Learn more about our guidelines here.